ILBF documentary tells the story of how two women become the faces of currency
---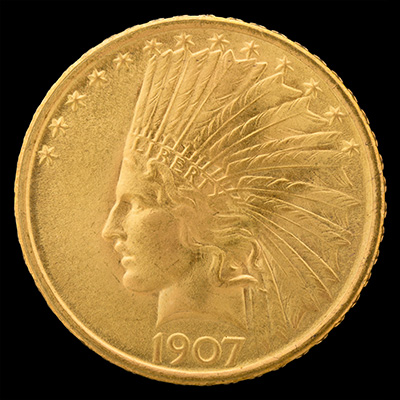 Date Posted: September 23, 2021
Áille ar Airgead, a new Irish Language Broadcast Fund documentary, follows the lives of two remarkable women; Mary Cunningham from the Donegal Gaeltacht who became the face of America's ten dollar gold coin and Hazel Lavery, born in the US, who graced the first banknote of a newly independent Ireland. Produced by Macha Media, the documentary will air on Wednesday 29th September at 9:30pm on TG4.
Áille ar Airgead weaves the narratives of two remarkable women giving a fresh insight into life, art and society in the early twentieth century in both Ireland and the USA. While the women never met and belonged to different social circles, they both had their images carried around by millions of people, across both sides of the Atlantic, and found themselves at the centre of controversy. For decades, these women have been almost forgotten, and their amazing stories have never really been told – until now.
Mary Cunningham was Irish. She emigrated to America from An Charraig in the Donegal Gaeltacht. She was selected by the famous sculptor Augustus Saint Gaudens to become the face of 'Liberty' dressed in Native American headgear on the most controversial gold coin ever minted in America. Augustus Saint Gaudens was also Irish, he was born in Dublin in 1848, the son of a French shoemaker, Bernard Paul Ernest Saint-Gaudens, and Mary McGuinness, from Co. Longford. They emigrated to America when he was six months old.
Hazel Martyn was born in Chicago of wealthy Irish parentage and was chosen by her husband, Irish artist John Lavery, to be the face of 'Caitlín Ní Uallacháin' (representing Ireland) when he was commissioned to design the new punt banknotes for the Irish Free State.
Hazel and Mary's stories encourage us to reflect on gender, race and the role of women in 20th century society, all of which are still relevant today.
---
Áille ar Airgead: Scéal beirt bhan mhisniúla a bhí i mbéal an phobail agus i bpócaí an phobail chomh maith
Sa chlár Áille ar Airgead, a rinne Macha Media do TG4, le tacaíocht ó Chiste Craoltóireachta Gaeilge Scáileán Thuaisceart Éireann, leantar saol Hazel Martyn, Meiriceánach a raibh a h-íomha ar na chéad nótaí bainc i stát úr neamhspleách na hÉireann agus saol Mary Cunningham, Éireannach a raibh a h-íomha mar aghaidh na "Saoirse" ar dhollar órga Mheiriceá. Beidh an clár ar siúl ar TG4 ar an Chéadaoin 29ú Meán Fómhair ag 9.30pm.
Insíonn Áille ar Airgead scéal beirt bhan thábhachtacha agus tugann sé léargas úr ar an saol, ar ealaíon agus ar an sochaí, mar a bhí ag tús an fhichiú haois in Éirinn agus i Stáit Aontaithe Mheiriceá. Cé nár chas na mná ar a chéile agus cé gur tháinig siad ó aicmí difriúla sóisialta, bhí a n-íomha á h-iompar thart ag na milliúin, ar dhá thaobh an Atlantaigh, agus bhí siad beirt sáinnithe i gconspóid. Le blianta fada, bhí iomrá na mban seo ligthe i ndearmad, agus níor insíodh a scéalta – go dtí anois.
Imirceach bocht as an Charraig i nDún na nGall a bhí i Mary Cunningham. Chuir an dealbhóir mór le rá, Augustus Saint-Gaudens, ceannbheart  na Meiriceánach Dúchasach léi agus bhí sí mar aghaidh na "Saoirse" ar an bhonn óir is conspóidí a rinneadh i Meiriceá.
Rugadh Hazel Martyn i Chicago, agus tuismitheoirí saibhre de bhunadh na hÉireann aici. Roghnaigh a fear chéile, John Lavery, í mar aghaidh 'Chaitlín Ní Uallacháin' (a sheas d'Éirinn) nuair a fuair sé coimisiúnú le nótaí úra an phuint a dhearadh do Shaorstát na hÉireann.
Trí scéal Hazel agus Mary, spreagtar muid le smaoineamh ar inscne, ar chine agus ar ról na mban i sochaí an 20ú aois, agus ar ndóigh, i sochaí an lae inniu fosta.