Celtic Media Festival reveals nominees for 2017 Awards
---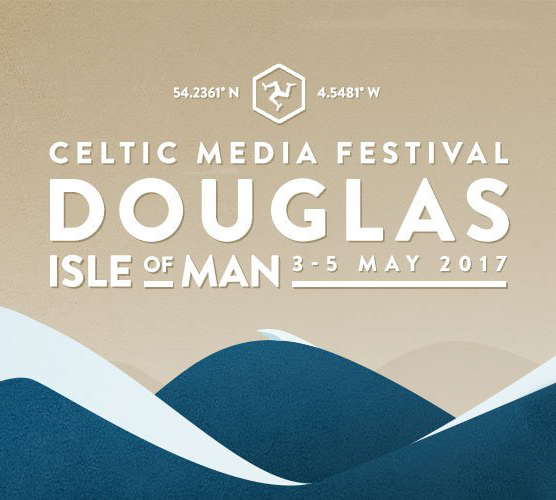 Date Posted: March 3, 2017
The Celtic Media Festival has revealed the nominees for the prestigious Torc Awards for Excellence including several nominations for Northern Ireland talent. The ceremony is set to take place in Douglas on the Isle of Man over May 3rd – 5th 2017. The Celtic Media Festival receives support from Northern Ireland Screen amongst other sponsors.
Nominees from across the U.K., Ireland and Europe will compete across 23 award categories, including arts, comedy, current affairs, drama, factual, sport, radio, and more. Entries for the 2017 Awards again approached the 500 mark, with the festival consistently attracting submissions from across the range of Celtic nations and regions. 10 separate juries undertook almost 250 hours of listening and viewing to produce a shortlist of the very best in Celtic productions in the past year.
In a change for 2017, new category History attracted a huge number of quality entries. Amongst those nominated is a co-production between TG4, BBC Northern Ireland and Doubleband films, Eoin Mac Néill: Fear Dearmadta 1916. Through dramatic reconstruction, access to MacNeill's unpublished memoir, interviews with key historians and the personal account of MacNeill's grandson, former Tánaiste Michael McDowell, pivotal moments in history are brought to life in this drama-doc.
TG4's Eipic, nominated in the Drama Series category is a story about escape, empowerment and what it means to be a teenage "hero" in contemporary rural Ireland. Set against the backdrop of the 1916 centenary celebrations, Eipic will go up against the wildly successful Line of Duty, BBC Scotland's One of Us, and the epic adaptation of War and Peace.
Radio stations and presenters from across the celtic regions compete this year in a strong line-up of native language content, covering music, magazine and documentary programming.
In Sports Documentary, Jimmy Johnstone examines the life of a phenomenal Scottish sporting talent, telling the story of the highs and the lows of an unforgettable working class footballer, Celtic legend, husband and father who lost his life to motor neurone disease age 61.
Host nation Isle of Man's local Manx Radio has secured a number of nominations.
Festival Director Catriona Logan said: "The breadth of talent on offer this year is remarkable, as always the quality of programming shows the calibre of those working in the Celtic Nations and Regions. A huge amount of entries were whittled down by our dedicated National Juries who, in all, watched and listened to over 250 hours of top quality submissions. We're absolutely delighted that Celtic Media Festival is approaching and we're looking forward to revealing the winners at the Festival in Douglas on the Isle of Man in May."
The 38th Celtic Media Festival takes place over 3rd-5th of May 2017 and will see hundreds of delegates enjoy a packed festival programme in Douglas, Isle of Man. Supported by the Broadcasting Authority of Ireland, TG4, BBC Scotland, RTÉ, MG ALBA, S4C, Northern Ireland Screen, BBC Northern Ireland, BBC Cymru Wales, and on the Isle of Man by Department of Economic Development, the festival consistently attracts international delegates wherever it is held and offers a programme that celebrates the influential media industry of the Celtic nations and regions, as well as providing networking opportunities for delegates and speakers alike.
A list of the Northern Ireland talent nominated can be found below. A full list of the nominees can be found here.
Nominations
Animation
Second To None Caboom Ltd
The Lost Letter Dream Logic Studio
Drama Series
Line Of Duty BBC / World Productions
History
Eoin Mac Néill: Fear Dearmadta 1916 BBC2 NI and TG4 / Doubleband Films
Single Documentary
How To Defuse A Bomb: The Project Children Story RTÉ / Alleycats TV
Where You're Meant To Be BBC / Better Days
Sports Documentary
Crash and Burn RTÉ and BBC / Dot Television
Kieran Hegarty Award for Innovation
Voices 16 BBC Northern Ireland Productions
RADIO
Radio Comedy
Big Country Productions BBC Radio Ulster / Cave Bear
Radio Magazine Show
The John Toal Show BBC Radio Ulster
Radio Music Programme (Live)
Blas Ceoil BBC Gaeilge
Radio Station of the Year
BBC Radio Ulster
Radio Foyle BBC