Beart is Briathar, 10th April, 10pm BBC 2 NI
---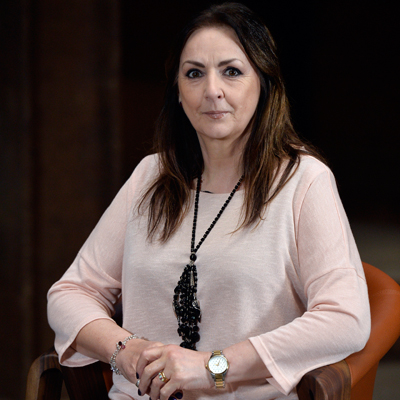 Date Posted: April 10, 2017
New Irish Language Broadcast Fund series Beart is Briathar follows journalist and broadcaster Eamonn Mallie as he speaks to a number of high profile personalities.  The series begins on Monday 10th April at 10pm BBC Two NI.
Beart is Briathar sees Eamonn conduct in-depth interviews with well-known Irish-speaking personalities who have made an impact culturally, politically, religiously or musically.
In the first programme Eamonn speaks to celebrated Irish singer, Moya Brennan from the County Donegal musical family group Clannad as she shares her stories of fame and the price she paid personally for that recognition worldwide.
Later in the series Eamonn meets a number of other recognisable names including the Bishop of Derry, Donal McKeown and Dr Maurice Hayes.
Beart is Briathar is a BBC Gaeilge programme made by Clean Slate Television and EMM Productions for BBC Northern Ireland, with funding from Northern Ireland Screen's Irish Language Broadcast Fund.
---
Is sraith úr de chuid an Chiste Craoltóireachta Gaeilge é Beart is Briathar ina mbeidh Eamonn Mallie, iriseoir agus craoltóir, ag labhairt le roinnt daoine mór le rá. Tosóidh an tsraith Dé Luain 10 Aibreán ar 10 i.n..
Sa chlár Beart is Briathar, cuirfidh Eamonn Mallie agallamh mion ar dhaoine mór le rá a bhfuil Gaeilge acu, daoine a bhfuil tionchar acu ar an tsaol s'againne – bíodh sin i gcúrsaí cultúir, i gcúrsaí polaitíochta, i gcúrsaí creidimh nó i gcúrsaí ceoil.
Sa chéad chlár, beidh Eamonn Mallie ag labhairt le Moya Brennan, amhránaí clúiteach Gaelach agus ball de Chlannad, banna teaghlaigh ó Chontae Dhún nan Gall, agus í ag roinnt scéalta linn faoin tsaol mar dhuine clúiteach agus faoin méid a d'íoc sí go pearsanta as an chlú sin a bhaint amach ar fud an domhain.
Sa chuid eile den tsraith, beidh Eamonn ag bualadh le roinnt daoine eile, lena n-áirítear Donal McKeown, Easpag Dhoire agus an Dr Maurice Hayes.
Is clár de chuid BBC Gaeilge é Beart is Briathar. Is é Clean Slate Television agus EMM Productions a rinne é do BBC Northern Ireland, le maoiniú ó Chiste Craoltóireachta Gaeilge Scáileán Thuaisceart Éireann.