Banríon na bhFál to air on TG4
---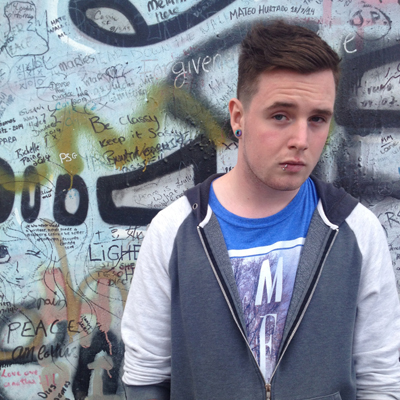 Date Posted: May 26, 2017
New Irish Language Broadcast Fund documentary Banríon na bhFál airs Friday 26th May at 11:50pm on TG4
Banríon na bhFál follows Paul, a young gay man from West Belfast who spends his weekends working in the pubs and clubs of Belfast's city centre as a Drag Queen, and his relationship with his father John. John is a dyed in the wool old style republican who is struggling to come to terms with having a gay son, not to mention having a son who is a drag queen.
The documentary highlights the conflict and compromises between a father and son whilst both undertake their own personal journeys to find a deeper understanding of themselves and each other.
Banríon na bhFál was produced by Solas Productions for TG4 with funding from Northern Ireland Screen's Irish Language Broadcast Fund.
---
Tá clár faisnéise nua de chuid an Chiste Craoltóireachta Gaeilge, Banríon na bhFál le craoladh Dé hAoine 26 Bealtaine ar TG4 ag 11:50i.n.
Leanann Banríon na bhFál Paul – fear óg aerach as Iarthar Bhéal Feirste a chaitheann an deireadh seachtaine ag obair sna pubanna i lár an bhaile mar bhanríon draig go leanann a chaidreamh lena athair John. Is fear poblachtanach den seandéanamh é a athair, John nach bhfuil róthugtha do mhac aerach a bheith aige gan trácht ar é a bheith ina bhanríon draig chomh maith.
Léiríonn an clár faisnéise seo coimhlint agus comhréiteach idir mac agus athair le linn dóibh beirt bheith ar a n-aistear pearsanta féin le teacht ar thuiscint níos doimhne orthu féin agus ar a chéile.
Léirigh Solas Productions Banríon na bhFál do TG4, clár a fuair maoiniú ón Chiste Craoltóireachta Gaeilge, Scáileán Thuaisceart Éireann.