An Introduction to Art Department – Belfast Design Mill
---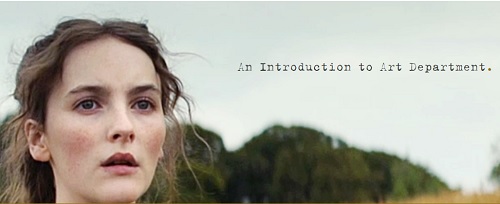 Date Posted: December 5, 2018
Monday 21st January 2019, 9.30am to 4.30pm at The Belfast Design Mill Innovation Factory, Belfast
Cost – £169.
The perfect course for beginners, 'An Introduction to Art Department' is exactly that.
This course is delivered by Graphic Artist Maria Brady (Mrs Wilson, Krypton, Lost City of Z) and will take you through the very basics of the NI film industry, followed by an in-depth look at the function of the Art Department. You will learn the basic skills required, the roles within art department, what is expected of a trainee and much more.
What you'll learn
From Script to Screen: The filmmaking process
Each Department's Responsibilities
The Art Department Creative Process
Roles within Art Department
The Role of Trainee
What is expected of a Trainee
Trainee mentality
Practical Skills
Terminology
Industry Etiquette : Networking
Portfolio Notes
Applying for your first job
Who is this for?
Anybody interested in a career in the Art Department.  This is a complete beginner's course, so there is no need to have any previous experience in film.
Where is it?
The course is held in the Belfast Design Mill Innovation Factory, Belfast.  There is plenty of free parking and a cafe onsite (not available on weekend workshops). There are kitchen facilities and breakout spaces for the 30min lunch. Tea and coffee are provided.
Applicants may be eligible for a Skills Bursary from Northern Ireland Screen.
For further information and to book a place please click here: https://www.belfastdesignmill.com/intro-to-art-department