International Pitching Forum Returns To Celtic Media Festival For 2019
---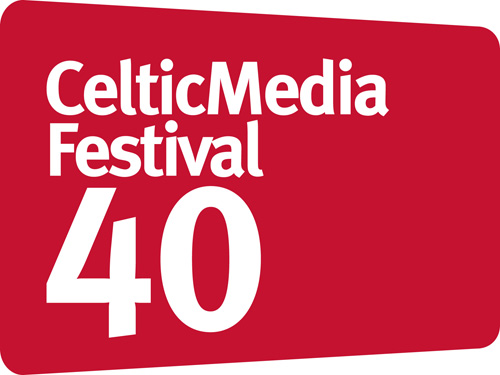 Date Posted: June 28, 2018
Celtic Media Festival has announced the launch of the international pitching forum for 2019, introducing a development prize of £10,000 for the winning pitch. The CMF International Pitching Forum, in association with XPO North and the Canada Media Fund takes place at Celtic Media Festival in Aviemore, Scotland, from the 4th-6th of June.
Celtic Media Festival is delighted to announce that following on from its success since its launch in 2016, they are bringing back their International Pitching Forum, in association with XPO North and the Canada Media Fund for the Festival in 2019 which will take place in the historic setting of Aviemore, Scotland.
In 2019, the festival will strengthen its International links, this year working with the Canada Media Fund and hosting delegates from Canada. Canadian producers and broadcasters will attend Celtic Media Festival to take part in the International Pitching Forum, providing Celtic delegates with opportunities to do business on an international stage.
The International Pitching Forum in 2019 will host delegates from Canada for the opportunity of international co-productions and for the first time this year the panellists will pick a 'winning' pitch. This pitch will receive development money of £10,000 and does not preclude any other productions from gaining commissions and funding from broadcasters.
This year focussing on Factual Programming, Producers are invited to submit their proposals to [email protected] from 15th of September 2018.
A Proposal Pitching Round will be announced which will close in mid-January and a short list of submissions will be selected for the presentation of live pitches.  The live pitches will be held at the CMF in Aviemore in closed session with only the Forum moderators, the Forum decision makers and the selected producer/team present at each pitch.
Celtic Media Festival Director Catriona Logan said "We're hugely excited to continue on from the success of Celtic Media Festival International Pitching Forum and introduce and exciting prize for the winning pitch at Celtic Media Festival 2019. We are passionate about providing opportunities to develop excellent content, and this prize is testament to our ongoing desire to support production in the Celtic Nations and Regions and beyond. We're delighted to welcome our Canadian cousins and hope that this will be the beginning of a fruitful working partnership for our producers."
The 40th Celtic Media Festival takes place over 4th-6th June 2019 and will see hundreds of delegates enjoy a packed festival programme in the Scottish town. The festival consistently attracts international delegates wherever it is held and offers a programme that celebrates the influential media industry of the Celtic nations and regions, as well as providing networking opportunities for delegates and speakers alike.
For more information and details on the International Pitching Forum, visit the Celtic Media Festival website here.