ILBF projects amongst winners on Day One of Celtic Media Festival 2018
---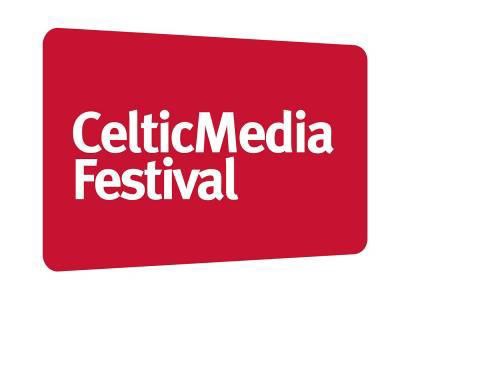 Date Posted: May 3, 2018
Hard-hitting investigations and sporting legends were among the day's winners at the 3-day Celtic Media Festival in Llanelli, Cymru.
The 39th festival is underway as hundreds of delegates arrive to experience the annual unique celebration of film, television, radio and digital media, which promotes the languages and cultures of the Celtic nations and regions.
The first of 2018's prestigious Torc Award winners were announced, including a number of projects supported by Northern Ireland Screen and the Irish Language Broadcast Fund (ILBF).
RTÉ Investigates' Living on the List was named Best Current Affairs programme, while the Below the Radar TV production, Rocky Ros Muc, which examined spirit inside the ring and troubles outside, won in the Best Sports Documentary category.
The awards celebrate the very best of film, television, radio and interactive media to emerge within the Celtic nations in the past year. Winners were chosen from an exceptional shortlist, and today saw Ireland win 4 out of 5 awards.
Festival organisers are excited to reveal the Celtic Media Festival 2018 Day 1 winners:
CATEGORY: ANIMATION
Winner                                          Production Company/Broadcaster
An Béal Bocht                             Raw Nerve Production / Defacto films
CATEGORY: CHILDREN'S PROGRAMME
Winner                                      Production Company/Broadcaster
Pablo                                          Paper Owl Films
CATEGORY: SPORTS DOCUMENTARY                                                     
Winner                                          Production Company/Broadcaster
Rocky Ros Muc                           Below the Radar TV
Festival Director, Catriona Logan said: "We're delighted to launch the 39th Celtic Media Festival here in Llanelli, Crymru, at the start of what will be an amazing few days. Today's winners highlight the extraordinary ambition and value of indigenous media. From hard-hitting investigations to animation, children's programming and sport documentary, today's winners are the best of the best from across all the Celtic nations. Their achievement, and their contribution to their own nations and our sector as a whole, is truly celebrated here today."
For full details on the festival visit www.celticmediafestival.co.uk.