Hot Docs to showcase work from Northern Ireland in its 'Made In' programme
---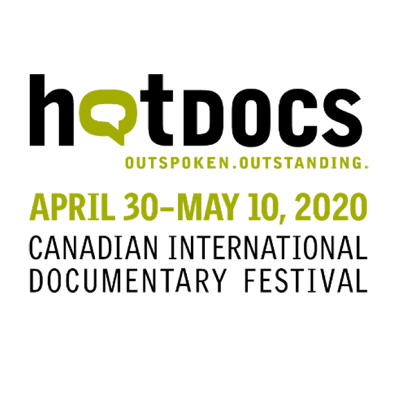 Date Posted: January 21, 2020
Hot Docs, North America's largest documentary festival, announced today that the 2020 Festival will showcase recent works from Northern Ireland in its Made In programme. Film titles for the programme will be announced in March. The programme is presented in partnership with Northern Ireland Screen.
"We're excited to provide a platform for compelling documentaries from Northern Ireland this year in our Made In country spotlight program," said Shane Smith, director of programming for Hot Docs. "A region with a long and rich tradition of storytelling, Northern Ireland continues to cultivate talented filmmakers, sharing deeply resonant stories, and we're looking forward to bringing them to Toronto audiences."
Past Made In programs have focused on films from Italy (2019), Mexico (2018), Japan (2017), Australia (2016), India (2015), Denmark (2014), Poland (2013), Southeastern Europe (2012), Italy (2011), South America (2010), South Korea (2009), Mexico (2008), Brazil (2007), Japan (2006), South Africa (2004) and Taiwan (2003).
Hot Docs Canadian International Documentary Festival, conference and market, will present its 27th annual edition from April 30th to May 10th 2020, and will welcome audiences of over 228,000 and more than 2,600 industry delegates.
Industry registration for Hot Docs is now open online at www.hotdocs.ca.