Groundbreakers – Anne Acheson: The Art of Medicine, BBC Two NI, Sunday 4 November at 10pm
---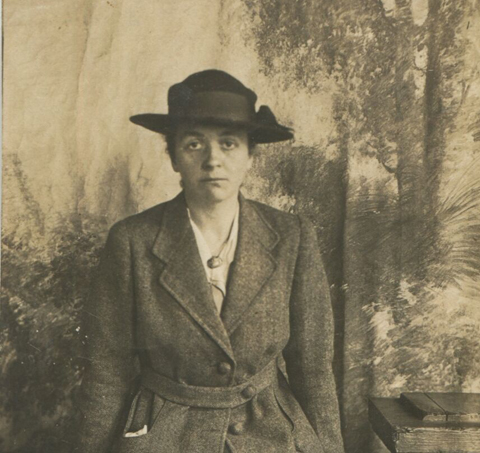 Date Posted: October 30, 2018
Dr Saleyha Ahsan uncovers the remarkable story of Anne Acheson, a pioneering, Portadown-born sculptor who revolutionised fracture treatment during the First World War in Groundbreakers – Anne Acheson: The Art of Medicine
The programme, which broadcasts on BBC Two Northern Ireland on Sunday 4 November at 10pm, is a co-production between Morrow Communications and Clean Slate Television production for BBC Northern Ireland with support from Northern Ireland Screen's Ulster-Scots Broadcast Fund.
Born in 1882, Anne was the second of seven children born into a wealthy mill-owning Ulster-Scots family.
Her liberal Presbyterian parents believed in equality when it came to educating their sons and daughters – unusual at a time when women were still unable to vote – and encouraged Anne to pursue third-level education and a creative career.
After graduating from Victoria College in Belfast and the Belfast School of Art, she won a scholarship to London's Royal College of Art, where she studied sculpture from 1906-1910.
After graduating, Anne remained in London and when World War One began, she became a volunteer with the Surgical Requisites Association (SRA).
Here Anne witnessed soldiers coming back from the front with broken limbs held together with painful, wooden splints and a couple of bandages.
Along with fellow sculptor, Elinor Hallé, Anne was tasked with coming up with something better and her knowledge of the human anatomy proved to be invaluable, as did her experience of artists' materials.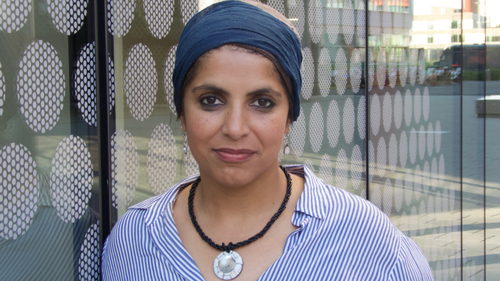 Presenter Dr Saleyha Ahsan 
By using papier maché, Anne devised less-painful, anatomically-correct splints, which helped to heal the limbs of many servicemen injured in World War One.
This prototype procedure was later replaced by plaster of Paris (used when creating her sculptures), which helped reduce healing time whilst properly supporting the broken limb.
Anne's method was adopted and updated over the decades and is still in use today by the medical profession.
For her work with the SRA, Anne was appointed CBE on the 1 January 1919. She also made her mark in the art world by becoming the first woman to be elected to the Royal Society of British Sculptors, and later becoming its first female Fellow.
In the 1950s, she returned to live in Glenavy, Co Antrim, where she remained for the rest of her life. She died on 13 March 1962.
Anne's artistic legacy endures, but this film sheds new light on her forgotten contribution to modern medicine, and to her significant impact on the lives of thousands of soldiers during the Great War.