The Writers Lab UK & Ireland opens applications for women screenwriters
---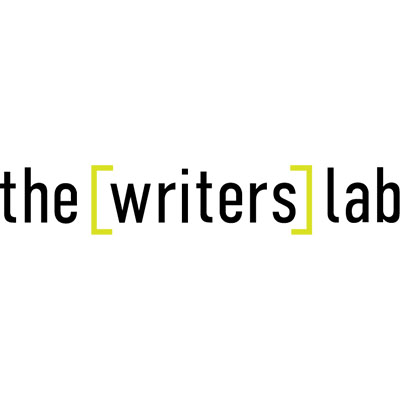 Date Posted: May 19, 2022
The Writers Lab UK and Ireland, the development and marketplace programme for women screenwriters over 40, has opened its applications.
After an intensive 6-month script-development process, industry attachments for 2021 projects include producer Dee Ryder's Misfits Entertainment on Angela Franklyn's feature script MOZARTS DON JANE and producer Yvonne Donohoe at Blinder Films who signs Lydia Mulvey's TV pilot SOLAS. More attachments to be announced soon.
Untamed Stories' Julia Berg and Ruth Spencer again partner with the founders of The Writers Lab US, Elizabeth Kaiden and Nitza Wilon, to continue the UK and Ireland lab in its 2nd year, supported by Dirty Films, the independent film and television production company headed by Cate Blanchett, Andrew Upton, Coco Francini and Georgie Pym.
The US programme, produced by co-founders Elizabeth Kaiden and Nitza Wilon and New York Women in Film & Television (NYWIFT), is supported by Meryl Streep and Nicole Kidman.
The Writers Lab UK&I 2022 is presented with support from Cate Blanchett's Dirty Films, in association with Dancing Ledge Productions (THE RESPONDER), Screen Scotland, Fís Éireann/Screen Ireland, Northern Ireland Screen, Birds' Eye View and Ffilm Cymru Wales & BFI NETWORK with funding from the National Lottery.
The Writers Lab, the only programme devoted exclusively to script development for women and nonbinary screenwriters over 40, brings the co-founders of its pioneering Lab to writers in the UK and Ireland with its second virtual programme starting in September 2022 running until February 2023, with virtual mentoring sessions in the months following focused on development and marketplace attachments. Submissions of both features and pilots (both 1-hour and ½-hour) will be accepted for consideration. Up to 12 writers will be selected to participate in an opportunity for unique and emerging voices reflecting the diversity of the populations across Scotland, England, Wales, Ireland and Northern Ireland.
Writers selected for the Lab will work one-on-one and in group sessions with acclaimed screen industry leaders to develop their scripts and their craft, and to build tools and strategies to achieve success. Past mentors have included Lynne Ramsay (YOU WERE NEVER REALLY HERE), Tanya Qureshi (I MAY DESTROY YOU), Abby Ajayi (HOW TO GET AWAY WITH MURDER) and Ruth Wilson (THE AFFAIR).
Angela Franklyn (Participant of 2021 TWL UK + Ireland) said: "Writing is my second chance at life after I had to give up my career as an actress and singer due to a health condition. As a woman in my 40's, trying to prize open the doors to this competitive industry felt like an impossible task. The Writers' Lab has been a life-changing experience for me. Not only were those doors opened, but an incredible and supportive group of talented women held my hand as I walked through them, and continue to nurture me as I begin the exciting journey towards production of my first movie."
Dirty Films said: "Following on from the success of last year's lab, we at Dirty Films are excited to be continuing our support of this important initiative. We have thoroughly enjoyed working with Julia and Ruth at Untamed Stories, as well as the teams at NYWIFT and The Writers Lab US, in discovering and uncovering some of the undeniable talent in the UK and Ireland, and we look forward to seeing what comes out of this year's lab."
Submissions open from May 9th.  Find all details HERE to apply.