Two Northern Ireland Screen Short Films Nominated For Iris Prizes' At Cardiff Festival
---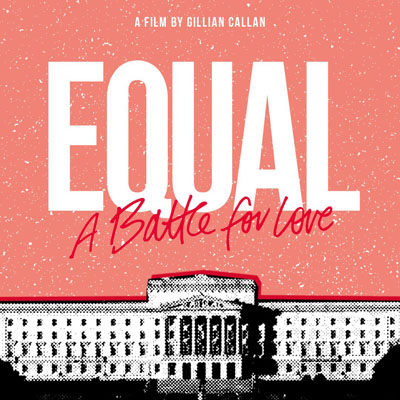 Date Posted: August 20, 2019
Iris Prize announced the nominees for the 2019 Iris Prize Festival taking place in Cardiff from 8th to 13th October. Two of Northern Ireland Screen's funded short films, Equal and Becoming Cherrie, are selected for awards at the LGBT+ Film Festival.
Gillian Callan's film Equal has been shortlisted for the Iris Prize itself competing against a total of 36 films for the ultimate award. The winning director will be presented with £30,000 to make their next short film in the UK, supported by the Michael Bishop Foundation.
Equal is based on the battle for same-sex couples to legalise civil marriage in Northern Ireland.
Gillian Callan received Short to Feature funding through Northern Ireland Screen and BFI Network to produce the short film. The scheme provides an opportunity for emerging creative teams to create a short film which is tonally and thematically aligned with their feature film ambitions.
Becoming Cherrie is the second short film to be shortlisted at the festival. Nicky Larkin's 2018 original motion picture has been nominated in the Best British Short Category. This category is sponsored by Pinewood Studios.
Becoming Cherrie tells the story of actor and performer Matthew Cavan, aka Cherrie Ontop, who details his life living with HIV in Northern Ireland against a backdrop of intolerance from society.
Diagnosed HIV-positive at 19, Matthew struggled to find acceptance in conservative Northern Ireland and to come to terms with the diagnosis. To escape his everyday reality, he created his sassy alter-ego. A decade later, Cherrie Ontop has become Belfast's best-loved drag artist.
Nicky Larkin received Individual funding through the Short Film Call initiative from Northern Ireland Screen. Funding in this area intends to develop new and emerging writing, directing and producing talent to the point that it is interest to the wider film, television and digital content industry.
The Iris Prize festival takes place from 8th to 13th October 2019.
The full list of nominees can be found on the Iris Prize website.