Two Minute Masterpiece with BBC Northern Ireland
---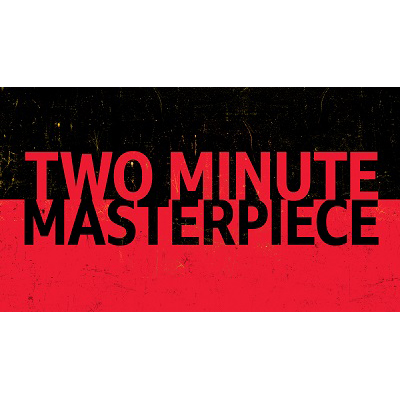 Date Posted: October 23, 2019
Two Minute Masterpiece is back! BBC Northern Ireland want to commission five short films from emerging filmmakers – however this time around, the criteria is a little bit different! Following on from the success of the female-only initiative, producers/directors of all genders, identities, cultures and diverse groups based in Northern Ireland are invited to share ideas. Two Minute Masterpiece is committed to giving a voice to those normally underrepresented in the industry.
Ideas should be about the theme of identity – these films could be dramas, documentaries, art films or animations.
Have a look here at the first five films that were commissioned in 2019; A – Z of NI, Demons Before Breakfast, Femme Fatale, Truce and SOMA. These films showcase the diverse range of talent and stories that these Northern Irish filmmakers wanted to tell. Mental health, fashion and feminism, the Troubles and politics are just some of the diverse subjects and issues explored in these films.
BBC Northern Ireland along with partners BBC Arts and Northern Ireland Screen will be running a series of film making workshops both in BBC Northern Ireland in October and as part of the Digital Cities event at the Crescent Arts Centre in November. Ten filmmakers will be invited to the first pitching workshop on Wednesday 30th October and will then pitch their ideas to our commissioners on 1st November in BBC Blackstaff. On this day four filmmakers will be awarded a £2000 production fund to make their film.
Another 10 filmmakers will then be invited to workshops at the Digital Cities event on 5th November. On this day the final film from this current round of Two Minute Masterpiece will be commissioned.
Next steps:
Send an email with your CV, idea (500 words max) and show reel (if applicable).
The closing date for receipt of entries is Sunday 27th October 2019.
Up to 10 shortlisted film makers will be invited to a pitching/mentoring workshop in BBC Northern Ireland on the evening of Wednesday 30th October 2019.
Shortlisted candidates will then have a day to update their proposal and resubmit it ahead of the pitching sessions on Friday 1st November 2019.
The four successful filmmakers will be paired with an industry mentor and each awarded a small production fund (£2000) to make their film.
Ten further filmmakers will be invited to attend workshops at the Digital Cities event in the Crescent Arts Centre on 5th November 2019 and one filmmaker will be commissioned on that day to make the remaining film of this round of Two Minute Masterpiece.
The first four films must be delivered to us by Friday 20th December 2019. The fifth film must be delivered by Monday 6th January 2020.
Editing, grading and dubbing will take place on a date between 13-22 January 2020 at BBC Northern Ireland. It is essential that you are available for the mentoring, pitching and editing days so please only submit a proposal if you are free.
If you are passionate about having your voice heard send us your idea now.
To apply, click HERE.