Strand Arts Centre launches virtual screenings with a resonant documentary about Martin Luther King, JR.
---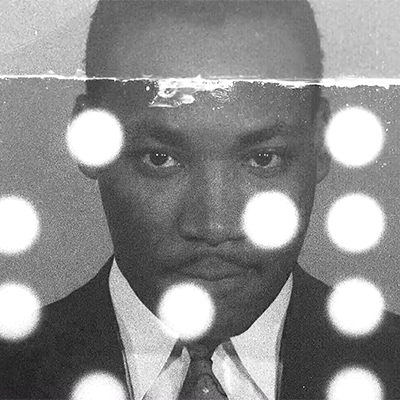 Date Posted: January 13, 2021
With its latest temporary closure due to lockdown restrictions, Strand Arts Centre in Belfast has teamed up with film distributor Dogwoof to begin virtual screenings.
The first film on offer is resonant new documentary MLK/FBI, uncovering the extent of the FBI's surveillance and harassment of Dr. Martin Luther King, Jr.
Based on newly discovered and declassified files, utilising a trove of documents obtained through the Freedom of Information Act and unsealed by the National Archives, as well as revelatory restored footage, the documentary explores the government's history of targeting Black activists, and the contested meaning behind some of our most cherished ideals.
Featuring interviews with key cultural figures including former FBI Director James Comey and directed by Emmy® Award-winner and Oscar®-nominee Sam Pollard, MLK/FBI tells this astonishing and tragic story with searing relevance to our current moment.
Strand Arts Centre CEO Mimi Turtle said; "We're excited to be working with one of our film partners to keep offering the best in fascinating documentaries. Dogwoof is supporting local independent cinemas by sharing the profits of its downloads. As we are closed until further notice, virtual sales of MLK/FBI are vital. This will provide the Strand's only source of ticket income in January so we encourage everyone to watch this film!"
MLK/FBI is available to view from Friday 15th January with a special extended version including director Q&A on Saturday 16th January only. Both are available to pre-order at www.strandartscentre.com.