A story of Jewish refugees to air on BBC Two to mark Holocaust Memorial
---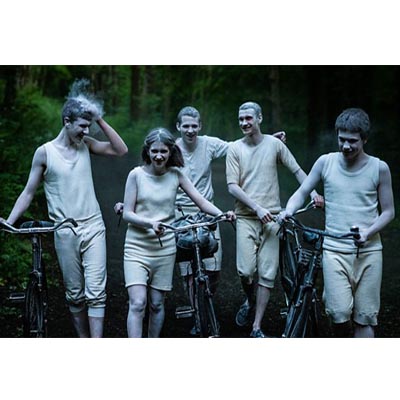 Date Posted: January 20, 2020
From Bafta-nominated screenwriter Simon Block and Bafta and Emmy-winning director Michael Samuels, The Windermere Children is the first dramatisation of a remarkable true story about hope in the aftermath of the Holocaust. Based on the powerful first-person testimony of survivors who began their new lives in the UK, the film marks the 75th anniversary of the end of the Holocaust.
The Wall to Wall Television production filmed on location in Northern Ireland with funding from Northern Ireland Screen. It will air on Monday 27th January on BBC Two at 9pm.
The drama is led by a stellar cast including Thomas Kretschmann (The Pianist), Romola Garai (The Miniaturist), Tim McInnerny (Strangers) and Iain Glen (Game of Thrones).
In August 1945, a coachload of children arrived at the Calgarth Estate by Lake Windermere in England. They are child survivors of the Nazi Holocaust that has devastated Europe's Jewish population. Carrying only the clothes they wear and a few meagre possessions, they bear the emotional and physical scars of all they have suffered.
By the lake, the children learn English, play football, ride bikes, express their trauma through painting – and begin to heal. Some locals taunt them, but they are embraced by others. Haunted by nightmares, they yearn for news of their loved ones. When the Red Cross arrives with letters about the fates of their families, none of them receive good news. But in the absence of relatives, the children find family in each other.
The Windermere Children is the stark, moving and ultimately redemptive story of the bonds the children make with one another, and of how the friendships forged at Windermere sustain them as they rebuild their lives in the UK.
The Windermere Children airs on Monday 27th January on BBC Two at 9pm.