Rise up! – A life in words & music featuring ROE
---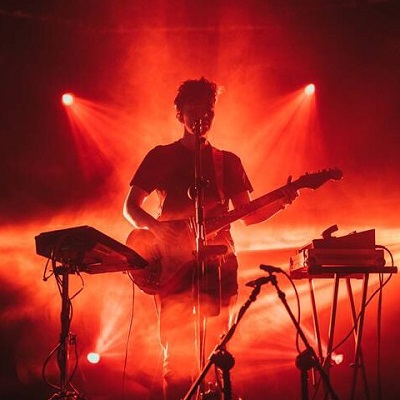 Date Posted: May 19, 2020
At a time when people are dreaming of escape, running wild and doing what they really want to do, Rise Up: A Life in Words & Music, is just what is needed. This inspirational mid-length documentary film shows how this fresh Northern Irish singing talent came to be playing in a 20,000-seater venue on her 20th birthday – a highlight of her dynamic journey blazing a trail for young female artists across the UK, Europe and beyond.
Roisin Donald from Derry is a perfect and timely role model, she was a 'Straight-A' student but at school she felt out of place and was bullied for her look and unorthodox interests. An agitating pressure was building inside her – she felt a burning desire for something more stimulating. One day she came across a book – 'The Book Thief'. It opened her mind to new horizons and changed her perspective on what education and life could be. The book came back into her life through a huge, unlikely coincidence which is at the heart of this film.
Despite smashing it in her public exams, 16 year old Roisin informed her parents that she was going to drop out. She enrolled in a creative writing/music course at a local college and there met lecturer Liam Craig, a young music producer with similar opinions on creativity and education. Liam noticed something special in this student.
Recording from Liam's home studio, Roisin went on to champion a fresh, independent female artistry in Ireland and the persona of ROE evolved – Roisin's stage name/creative persona. ROE played at world-renowned Glastonbury and many other festivals internationally. Shortly after, Liam answered a phone call from Snow Patrol's Gary Lightbody inviting ROE to support them on their UK arena tour.
Rise Up: A Life in Words & Music shows ROE's progress from the struggles of the early days to a triumph and surprise on her 20th birthday at the O2 Arena, London in front of a crowd of 20,000.
The documentary was directed by Sean Mullan, who has had his award-winning work exhibited in over 25 major international festivals, produced by Haus Eight, Northern Ireland for Red Bull Media House, London & Salzburg – part of an initiative focused on two excellent storytelling applied to human interest documentaries.
All songs in Rise Up: A Life in Words & Music are composed and performed by ROE.
You can watch the documentary HERE.