Pablo on Cbeebies & RTÉjr
---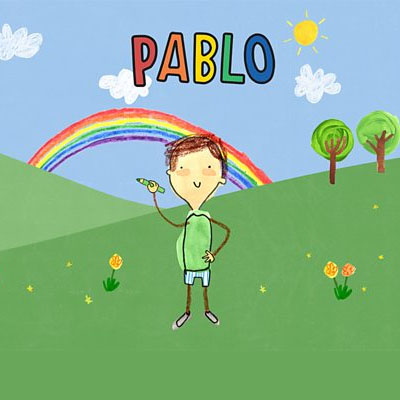 Date Posted: September 28, 2017
A ground-breaking new children's TV series for the first time featuring a child with autism in the starring role will be broadcast on CBeebies and RTEjr on Monday 2nd of October.
Pablo, a 52-episode live action and 2D animation series, was created and produced by pioneering Belfast production company, Paper Owl Films.
It tells the story of a five-year-old boy on the autism spectrum who uses his creativity – and magic crayons – to invent an imaginary Art World filled with animal characters which help him make sense of social situations and process confusing or anxious thoughts and feelings.
Made with funding support from Northern Ireland Screen supported by Invest NI and the Broadcasting Authority of Ireland (BAI), with animation services provided by Kavaleer Productions in Dublin, Pablo was filmed on location in Northern Ireland.
Pablo is also the first ever TV programme with an all-autistic core cast.  Its content is entirely authentic too, with every episode grounded in the real-life experiences of autistic children, and each one devised, co-written and voiced by young autistic talent.
Pablo's uniquely authentic credentials and highly original premise provide fresh insight into what everyday life is like for children on the autism spectrum, with the aim of facilitating better understanding of their experience.
The series will premiere on CBeebies and RTÉjr. on Monday 2nd Oct at 09.00hrs.
A second series was commissioned by CBeebies in November 2016, a year ahead of delivery, which is a first for the children's channel.  BBC has also commissioned Paper Owl Films to make: eight short films featuring Real World 'Pablos' – children with autism talking about their daily lives; four visual-effects films which reconstruct the everyday experiences of a pre-schooler from an autistic perspective, and six mini-games, featuring Pablo and his imaginary animal friends.