Northern talent shines at Galway Film Fleadh
---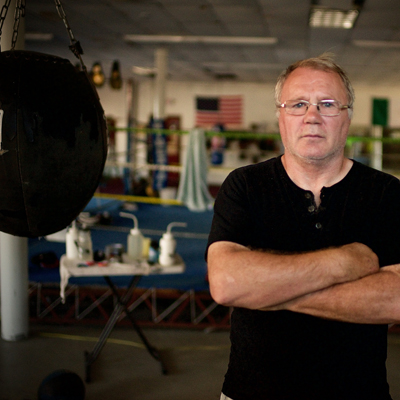 Date Posted: July 17, 2017
On Sunday 16th July the Galway Film Fleadh came to a close with its annual awards ceremony. Projects and talent from Northern Ireland were among the list of winners.
Rocky Ros Muc won Best Irish Feature Documentary. Produced by Below The Radar with support from Northern Ireland Screen's Irish Language Broadcast Fund, the documentary tells the story of Galway boxer, Sean Mannion.
From humble beginnings, to challenging for a world title crown. From the quiet Gaeltacht village of Ros Muc in County Galway, to the criminal underworld of James 'Whitey' Bulger and the mean streets of Boston. Rocky Ros Muc examines spirit inside the ring and troubles outside; the reality of emigration and its impact on identity.
In the mid 1970's Sean Mannion left Galway for Boston. In October 1984, Sean stood in the boxing ring in Madison Square Garden, in New York City fighting for a WBA world title crown. His rise up the professional ranks wasn't straightforward. Neither was his descent.
Rocky Ros Muc is Seán Mannion's story. His life and boxing career. The ups and downs of both. A story of survival. Of determination, honour and strength. A story about identity and community. Not just for Sean Mannion, but for the thousands of emigrants like him.
An Béal Bocht took home two wards; Best First Short Animation Award and The Don Quijote Award for Animation in a Short Film. Produced by Pearse Moore and directed by Tom Collins An Béal Bocht is an animated adaptation of Flann O'Brien's only novel written in Irish under the pseudonym of Myles Na gCopaleen. It is a biting satire of the life story of a young Gael reflecting on his life from Sligo Gaol. An Béal Bocht also received funding from Northern Ireland Screen's Irish Language Broadcast Fund.
Tit for Tatt was a joint winner of the Best Short Documentary Award. Produced and directed by Mairéad Ní Thréinir and funded by Northern Ireland Screen Tit for Tatt sees two women reclaim their femininity by tattooing over their breast cancer scars – transforming themselves, physically and mentally.