NI composer nominated for World Soundtrack Awards longlist
---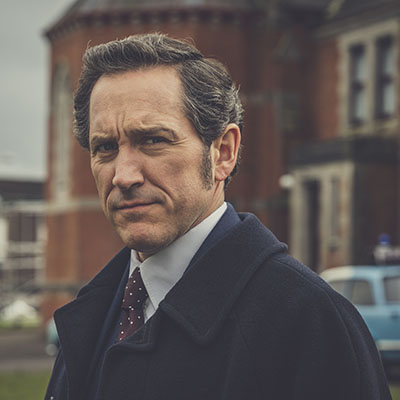 Date Posted: August 4, 2022
Northern Ireland composer Andrew Simon McAllister has been nominated for the prestigious World Soundtrack Awards longlist for Dalgliesh.
The series is based on P.D. James' internationally celebrated detective series Dalgliesh. Filmed entirely on location in Northern Ireland, the series stars Bertie Carvel (Jonathan Strange & Mr. Norrell, Agatha Christie's The Pale Horse, Doctor Foster) as the title role in the new adaptation of the bestselling Mysteries books. The series consisted of three two-part films (6 episodes in total), adapting three of P.D. James' Inspector Dalgliesh Mysteries tales. Series 2 is currently in production with another 6 episodes and Andrew is returning across the series.
Andrew's other credits include Three Families, BAFTA nominated The Secret, Agatha Christie, We're Doomed! Dad's Army, Witness to Disaster, Halfworlds and feature film Nowhere Special starring James Norton. His previous awards and nominations include the Royal Television Awards, International Independent Film and Music Awards, World Film Music Awards, Prestige and Maverick Awards. For more information about Andrew click here.
The soundtrack is available now to listen to on all digital platforms including Spotify and iTunes.