Mountain Vets airs on BBC Two on Fridays at 8pm
---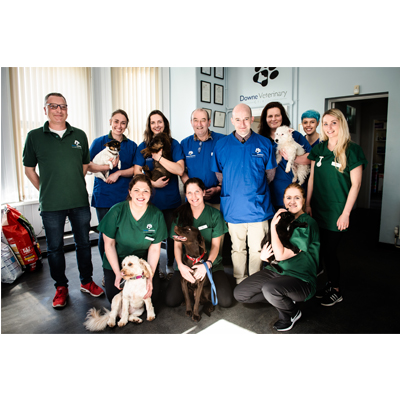 Date Posted: November 14, 2019
Rare TV's Mountain Vets airs on BBC Two from tomorrow, Friday 15th November, at 8pm. The six-part series, made with funding from Northern Ireland Screen, invites you to the ancient Kingdom of Mourne, where animals outnumber people ten to one, and where no two days are the same for the busy mountain vets.
Rising up from lakeshore lowlands to Mountain peaks, the Mourne area is well known for its stunning natural beauty and traditional country life – and it is here we will follow the work of nine mountain vets, several nurses and stable hands in three very different vet practices, observing as they care for a diverse range of animals in clinics, on farms and smallholdings. From old-hand to new recruits working together, the three practices cover the whole Mourne Mountain area, responding to over 100 clinic cases and call outs a day.
From a rare five-legged calf to emergency surgery on a horse, overweight cats and rescued seals, the doors are constantly revolving with an array of unusual and unexpected cases for the vets to treat. And though things might not always go according to plan and tragedies do happen, the Mountain Vets do everything they can for the animals in their care.