Lost Lives to have world premiere at 63rd BFI London Film Festival 2019
---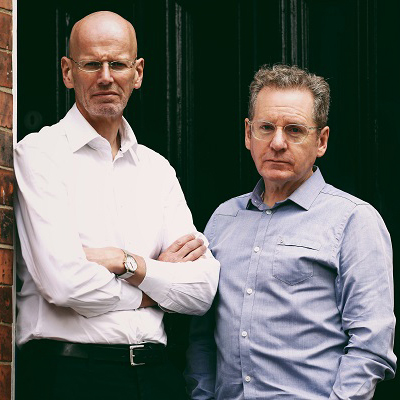 Date Posted: October 9, 2019
Lost Lives, a major cinematic film inspired by the book of the same name, will have its world premiere at the 63rd BFI London Film Festival tomorrow, Thursday 10th October, at Curzon Mayfair.
Written over seven years by five journalists, it is a book that, uniquely, records the circumstances of every single death in a conflict – the Northern Irish 'Troubles.' There are over 3700 entries in the book. Over 3700 lost lives.
With a handful of tickets left to tomorrow's screening which will feature Q&A with film-makers Dermot Lavery and Michael Hewitt as well as cast members Stephen Rea, Ciarán Hinds, Judith Roddy, Bronagh Waugh, Martin McCann, Bríd Brennan and Susan Lynch, Lost Lives has already sold out a second screening in Vue Westend on Friday 11 October as well as Q&A screening on QFT Belfast on Saturday 12 October.
Lost Lives is a DoubleBand Films production for BBC Northern Ireland & Northern Ireland Screen.
Joint directors and producers Dermot Lavery and Michael Hewitt commented: "Our film is not a documentary but a filmic response to the book. It is a film that weaves together high end cinematography, archive film, a commissioned score performed by the Ulster Orchestra as well as a number of extracts from the book, read by the very best of our acting talent. For us it is cinematic event that addresses the past – but looks to the future."
The film opens in QFT Belfast on 11 October; event cinema in cinemas across Ireland on 23 October; IFI Dublin on 30 October, Cork Film Festival on 8 November.
Official website – https://www.lostlivesthefilm.com/
Official trailer – https://www.lostlivesthefilm.com/trailer