Looking to grow your indie? Apply to Pact Future30
---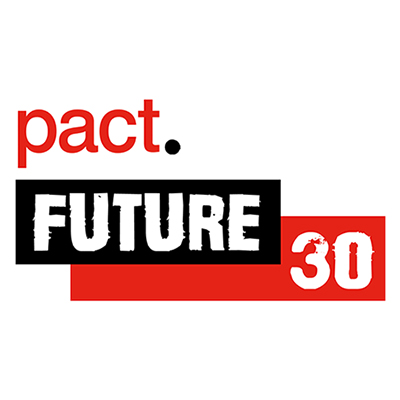 Date Posted: July 21, 2021
UK screen sector trade body Pact is looking for 30 of the UK's most exciting emerging production and distribution indies to take part in its brand new development scheme, Future30.
The selected indies will benefit from free Pact membership for two years and a tailored programme of support to help their businesses to grow. They want to hear from indies with strong potential for growth, led by future gamechangers of the indie sector, who will benefit from Pact's support.
Applications from indies owned by people from underrepresented backgrounds and those who have returned to the industry following a career break due to caring responsibilities or for other reasons are particularly welcomed.
Find out more about the scheme and apply here: https://www.pact.co.uk/future30.html
The deadline for applications is Tuesday 31st August.