Kings of Šumava selected at Ji-Hlava
---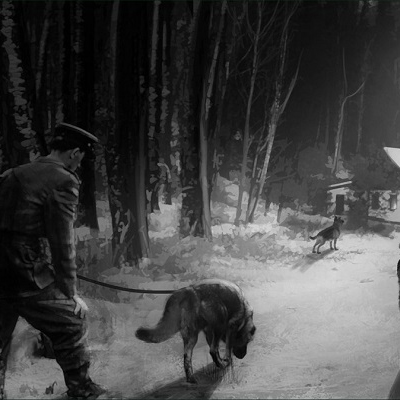 Date Posted: October 11, 2019
Kings of Šumava, an animated documentary feature from Kris Kelly, has been selected to screen at the 23rd Ji-Hlava International Documentary Film Festival, central and Eastern Europe's biggest documentary festival.
The documentary tells the incredible story of Josef Hasil, a local policeman who became increasingly unhappy with the loss of freedom in Czechoslovakia in 1946 following WW2. Central Europe became the hub of an ideological power struggle between East and West. This led to Josef smuggling people across the border and becoming the legend, King of Šumava.
Kings of Šumava is directed and produced by Kris Kelly, produced by Bionut Films and animation carried out by Kredenc and Enter Yes™ with funding from Northern Ireland Screen.
The story plays out a cinematic fusion of spy thriller and Western with shoot-outs, spy craft, betrayal and a tragic love affair, set against the backdrop of one of the most stunning mountain regions of central Europe.
It uses live action, archive and animation to unfold a never-before-told tale of adventure and espionage; of heroism and moral choice which explores the struggle of one man against an authoritarian regime and the sacrifices he made.
Ji-Hlava takes place from 24th to 29th October 2019.
The full selection of screenings can be found on the Ji-Hlava website.