Kate Leys – Screenwriting seminar
---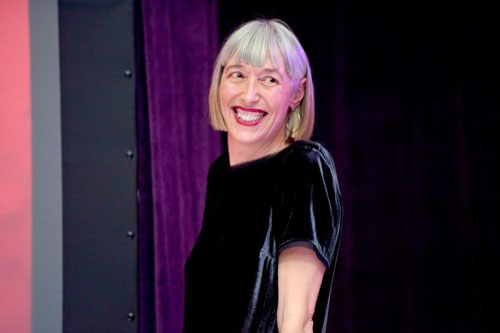 Date Posted: January 2, 2020
Northern Ireland Screen is delighted to host a screenwriting seminar on story and structure with Kate Leys.
Kate Leys is a feature film script editor who works on film screenplays at all stages of development from first outline to pre-production.  As well as working with screenwriters and filmmakers – including recently John MacLean, Alice Lowe, Bart Layton, Paul Wright, Jesse Armstrong & Sam Bain, Deborah Haywood, Josh Appignanesi, Lucy Cohen, Nick Payne, Alice Birch, Clio Barnard, Rungano Nyoni and others – Kate works with a wide range of producers, production companies and film financiers.
Kate worked on American Animals, Pin Cushion and Benjamin and had 3 out of 5 films nominated for 2018 BAFTA award for Outstanding Debut (Kingdom Of Us, I Am Not A Witch and Lady Macbeth).
Kate has been head of development at several companies including Film4 where she was part of the small commissioning team responsible for films including Trainspotting, Four Weddings and a Funeral, Orphans, East Is East and Girl With A Peal Earring. She has worked in all sectors of the film industry including production, distribution, exhibition, festival programming, a sales agency and a literary agency; she has also been a TV presenter and producer, a location caterer and a cinema usherette.
The masterclass will take place on Wednesday 15th January from 11:30am – 2:00pm in the Clayton Hotel, Belfast.
Places are limited so please RSVP by emailing [email protected].