Global Game Jam 2022
---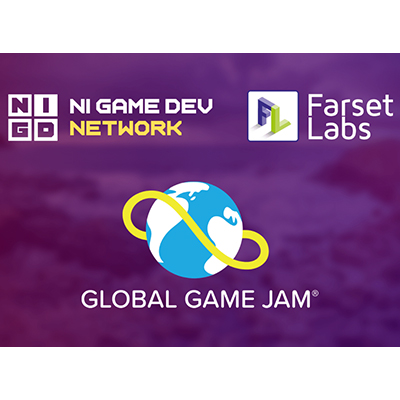 Date Posted: January 11, 2022
NI Game Dev Network and Farset Labs have teamed up to host the 2022 Global Game Jam (GGJ) on Friday 21st January from 5pm to Sunday 23rd January.
Supported by Northern Ireland Screen, GGJ is the world's largest game creation event to take place around the globe. GGJ is a great chance to meet people from the local games industry while making interesting games and experiences in a weekend.
GGJ is a global simultaneous hackathon making games of all sorts, from full-scale console productions to mobile, web-based and embedded games, as well as table-top board and card-games. The aim of the event is for aspiring game developers to come together, be creative, share experiences and express themselves in a multitude of ways using video games – it is very universal. Some of Northern Ireland's most notable games projects such as Supermarket Shriek and Paelo Pines were born out of previous Game Jams.
For more information and to register click HERE.