Creative Europe Desk: Spotlight on North-South Collaboration
---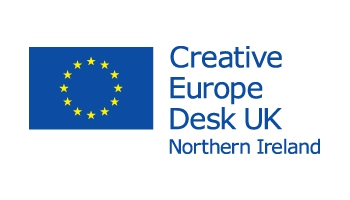 Date Posted: December 1, 2020
Creative Europe Desk Northern Ireland and Creative Europe Desk Ireland are hosting an event exploring the ties between creative companies across the border in the fields of animation and creative tech. The event will take place on Tuesday 8th December from 11am – 12.30pm.
Collaborations between companies in the north and south of Ireland are becoming increasingly common, whether it be official co-productions, companies expanding into the other territory or informal alliances. This event will shine a light on some examples of this work with case studies from companies who have collaborated in this way.
With this event, Creative Europe Desk hope to explore how cross-border collaborations have worked and what the challenges and benefits are of working with our neighbours 'across the border'. The event will also explore how these companies are hoping to navigate the changing relationship between the UK, Ireland and the rest of Europe.
The case studies include:
Puffin Rock – An Animation co-production between Dog Ears (NI) and Cartoon Saloon (IE) with Fionnuala Deane and Gerry Shirren
Jam Media – Setting up business in Belfast and Dublin with Richard Gordon & Mark Cumberton
Ulster Touring Opera – A VR/AR collaboration with Volograms (IE) and Sentireal (NI) with Dafydd Hall Williams
To book your place click HERE.