Cathy Brady shortlisted For £50k IWC Schaffhausen Filmmaker Bursary Award in association with the BFI
---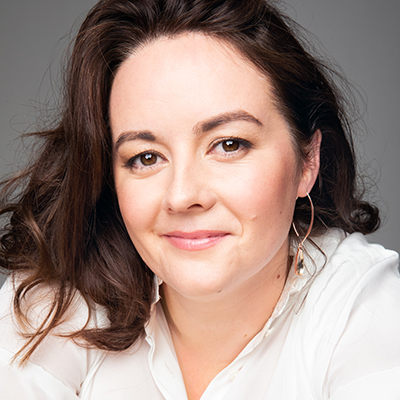 Date Posted: September 21, 2020
The BFI and IWC Schaffhausen today reveal the three filmmakers shortlisted for the IWC Schaffhausen Filmmaker Bursary Award in association with the BFI. At £50,000, and now in its 5th year, it has established itself as the most significant bursary of its kind in the UK film industry, expressly designed to support the future careers of exceptional new UK film talent. Northern Ireland Screen is delighted to see Newry filmmaker Cathy Brady (Wildfire) shortlisted. Aleem Khan, writer/ director of his debut feature After Love and Francis Lee, writer/director of his sophomore feature Ammonite are also shortlisted.
Acclaimed actor, director, screenwriter, producer and poet, Michaela Coel (I May Destory You, Black Earth Rising, Chewing Gum, Black Mirror, Been So Long) will join Ben Roberts, Chief Executive of the BFI and Christoph Grainger-Herr, CEO of IWC Schaffhausen, to select the winner, which will be announced at The BFI London Film Festival 2020 Virtual LFF Audience Awards, on Sunday 18 October – the Closing Night of the BFI London Film Festival.
The Bursary is presented in recognition of outstanding UK talent at the beginning or early stages of their careers and is designed to support a writer and/or director by providing them with the financial stability and time needed to develop their creativity. The Bursary affords them the freedom to focus on future projects without the pressure of deadlines or the distraction of taking paid work – a precious and extremely rare opportunity for a filmmaker. Previous recipients include writer/directors, Rose Glass (Saint Maud) in 2019, Richard Billlingham (Ray & Liz) in 2018, Daniel Kokotajlo (Apostasy) in 2017. Hope Dickson Leach (The Levelling) was awarded the first Bursary in 2016. Dickson Leach, co-founder of Raising Films, campaigns for improved working practices for parents and carers and is currently developing several new feature films in the US and UK. Following their wins, Daniel Kokotajlo and Richard Billingham were both nominated for Outstanding Debut by a British Writer, Director or Producer at the BAFTAs in 2017 and 2018 respectively, with Billingham going on to win The Douglas Hickox Award for Debut Directors at the British Independent Film Awards.   Rose Glass' debut Saint Maud is released in the UK this Autumn.
The Bursary Award exists to support some of the UK's brightest and best filmmakers and the nominees also have a strong track record of successes over the last four years. Director Harry Wootlif (Only You), shortlisted in 2018, went on to win The Douglas Hickox Award for Debut Director at the British Independent Film Awards last year and will soon direct True Things About Me, based on her adaptation of the novel by Deborah Kay Davies and starring Ruth Wilson. Filmmaker Michael Pearce (Beast) went on to win the BAFTA for Outstanding Debut in 2019 and fellow 2017 shortlistee Rungano Nyoni (I Am Not  A Witch), was awarded the Wellcome Screenwriting Fellowship in partnership with the BFI and Film4 in 2018. 2019 shortlisted filmmakers Hong Khaou (Monsoon) and  Peter Mackie Burns (Rialto) will have their sophomore features released in the UK on 25 September and 2 October respectively.
Chaired by Tricia Tuttle, Artistic Director of the BFI London Film Festival, a panel of industry figures – Eva Yates, Commissioning Executive at BBC Films, Lauren Dark, Commissioning Executive at Film4, Farhana Bhula, Development and Production Executive of the BFI Film Fund, and Akua Gyamfi, journalist and founder of The British Blacklist – selected the shortlist of filmmakers. To be eligible for the Bursary Award a writer, director or writer/director must be UK-based and have their first or second film in Official Selection at the BFI London Film Festival in Partnership with American Express®.
The panel commented on the 2020 shortlist: "As a panel we were excited by the breadth of talented new filmmakers in this year's programme and selecting only three was extremely hard. Our shortlisted filmmakers Cathy Brady (Wildfire), Aleem Khan (After Love) and Francis Lee (Ammonite) moved us with rich, distinct stories from authentic perspectives and demonstrated true excellence in the craft of filmmaking. As a glimpse of what UK film can offer, it's incredibly exciting."
Cathy Brady
Writer & director of WILDFIRE – (European Premiere)
About Cathy: Screen International Star of Tomorrow and NFTS graduate Cathy Brady is a two-time IFTA-winning director, for her short films Small Change and Morning. Morning was also nominated for European Academy Award for Best short. In 2011 Cathy directed the BIFA-nominated TV drama Rough Skin for Channel 4's Coming Up strand. In 2014, she directed an episode of Jack Thorne's BAFTA-nominated series Glue and went on to co-develop and direct the first series of Stefanie Preissner's Can't Cope, Won't Cope for RTE/BBC3/Netflix. In 2017 Cathy was one of fifteen female directors selected for BAFTA Elevate and in 2019 she was selected as one of The Irish Times '50 People to Watch'. Her debut feature Wildfire, (backed the by the BFI, Northern Ireland Screen and Screen Ireland) which she wrote and directed, stars Nora-Jane Noone and Nika McGuigan and had its world premiere at the recent Toronto International Film Festival.
WILDFIRE
Wri-Dir Cathy Brady, Prods Carlo Cresto-Dina, Charles Steel, David Collins. With Nora-Jane Noone, Nika McGuigan. UK & Ireland. 2020. 100min. Sales Film Constellation.
The story of two sisters who grew up on the fractious Irish border. When one of them, who has been missing, finally returns home, the intense bond with her sister is re-ignited. Together they unearth their mother's past but uncovered secrets and resentments which have been buried deep, threaten to overwhelm them.
Cathy Brady said: "It is such an honour to be on the shortlist and in such talented company. Thank you. I'm still in shock."
In 2019 the IWC Bursary Award in Association with the BFI was won by writer/director, Rose Glass whose debut feature Saint Maud premiered at the LFF that year. The film, which has garnered much critical acclaim will be released in the UK on 9 October 2020 by Studiocanal.
Explaining how the Bursary has benefitted her, Rose Glass said: "Financial security at a time like this has been an absolutely invaluable gift; not only in the most immediate, practical senses but in terms being able to focus my attention entirely on writing and creativity, without financial stresses, knowing that there are people out there encouraging you and wanting to see and read more. It's honestly the most incredible privilege and I'm hugely grateful to both the BFI and IWC Schaffhausen for supporting me in this way."
The Bursary presentation will take place at The BFI London Film Festival 2020 Virtual LFF Audience Awards on Sunday 18 October in London.