NOWHERE SPECIAL now filming in Northern Ireland
---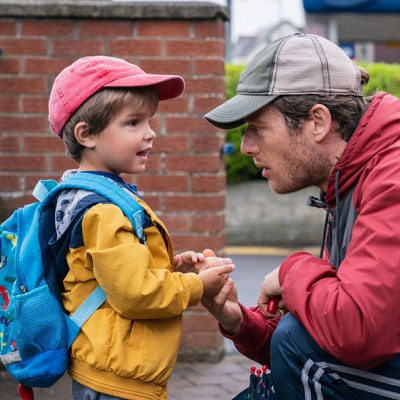 Date Posted: September 5, 2019
Cameras have rolled on Nowhere Special, the new film by Uberto Pasolini (Still Life, The Full Monty) starring James Norton. Inspired by true events, Uberto Pasolini directs from his original screenplay and serves as main producer. Director of Photography is renowned Romanian DoP Marius Panduru (Aferim!). Principal Photography commenced on 16 August 2019 in Belfast, Northern Ireland. Beta Cinema has announced the acquisition of worldwide sales rights to Nowhere Special.
Nowhere Special is a co-production between UK, Italy, Romania. The film is produced by Picomedia SRL, Nowhere Special Ltd., Avanpost/Digital Cube SRL, in association with Rai Cinema, with the support of Northern Ireland Screen and Eurimages.
Nowhere Special features James Norton (Happy Valley, Mr. Jones, Little Women) as thirty five-year-old window cleaner John, who has dedicated his life to bringing up his son, after the child's mother left them soon after giving birth. When John is given only a few months to live, he attempts to find a new, perfect family for his three-year-old son, determined to shield him from the terrible reality of the situation.
Nowhere Special marks the continuation of a partnership between German-based sales agent Beta Cinema and the esteemed filmmaker and producer (The Full Monty, Bel Ami, Palookaville) after the collaboration on the Venice hit 'Still Life', featuring Eddie Marsan, and 'Machan', Pasolini's debut as a director.
The last collaboration on 'Still Life' kicked off with a 10-minute standing ovation at the world premiere of the film in the Orizzonti section of the Venice Film Festival in 2013. The film went on to win over twenty international awards and Beta Cinema secured releases in the US, UK, AUS/NZ, Italy, Germany, France, Benelux, Japan, Korea and numerous other countries.
Thorsten Ritter of Beta Cinemas comments: "'Still Life' was a particularly joyful collaboration with many deserved awards and numerous sales and, most importantly, successful releases in many territories. We feel that Nowhere Special has a similar tone, but may be even more accessible. It will certainly have the unmistakable, poignant Uberto Pasolini touch and we look forward to presenting it to the world."