50 Years of The Troubles: A Journey Through Film presented by Mark Cousins to air this Sunday
---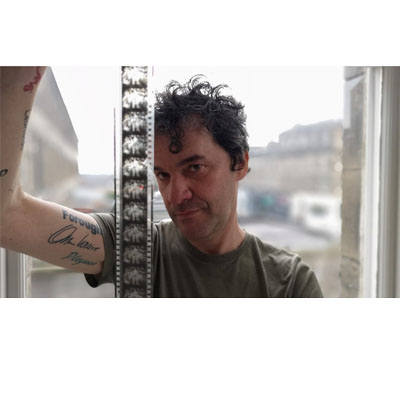 Date Posted: August 30, 2019
50 Years of The Troubles: A Journey Through Film, presented by Mark Cousins, made with funding from Northern Ireland Screen, airs this Sunday 1st September on Channel 4 at 10:20pm.
The film marks 50 years since sectarian riots erupted across Northern Ireland, widely seen as the beginning of the thirty-year conflict known as The Troubles. Filmmaker Mark Cousins, who left Belfast at 18 — returns to his hometown  to reflect on how the city and its history have been used, and occasionally abused, by cinema. He traces how the legacy of division has impacted on the nation's cinematic imagination; and, in a city that once boasted the biggest movie-going population in the UK, also scrambles around the ruins of Belfast's once-grand cinemas. Mark presents a personal and alternative perspective on the Northern Irish 'Troubles' through the prism of film and reveals how his passion for cinema was ignited and fuelled by his childhood and youth in Belfast, when it offered an escape. literally and imaginatively, from the violence on the streets.
Channel 4 commissioned DoubleBand Films to explore the changing face of Northern Ireland and its depiction on screen, with Director, Brian Henry Martin and Producer, Ben O'Loan.
Coinciding with the anniversary, Film4 will be showing a season of ground-breaking films about the Northern Irish experience- Steve McQueen's Hunger (2008), Yann Demange's '71 (2014) and Neil Jordan's Oscar-winning The Crying Game (1992). These classic Film4-backed features will be followed by new short films from Northern Ireland commissioned by Random Acts, in partnership with Northern Ireland Screen: Legacy, a textural and poetic visual arts exploration of conflict, Open Mic, a surreal comedy about performance anxiety, Rotters, a metaphorical kangaroo court in miniature, and Pasties, an absurdist skit about hating your mates.