Future Screens NI is seeking mentees to apply for its Future Foundation
---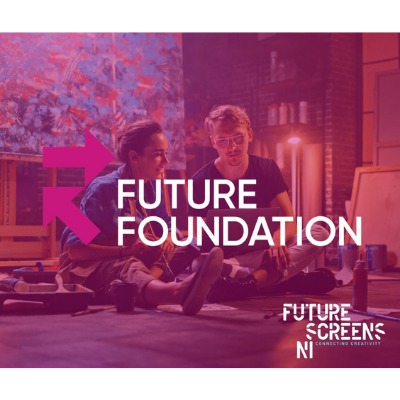 Date Posted: March 23, 2021
Much has been learned over the past few years about the ways in which art practitioners have to navigate a range of complex legislative and funding systems to ensure they can continue with their practice and leverage a sustainable income. The impact of the pandemic has highlighted the need for support from those with experience in supporting individuals in developing and managing such funding systems, as well as developing new approaches to working in the creative and cultural industries.
Following discussions with key bodies in the sector and with support from Northern Ireland Screen, Future Screens NI has established the Future Foundation.
This is a mentoring programme which aims to match experienced practitioners to artists and creative freelancers who request help and support. This will include mentoring in career and practice development, practical skills and advice on personal planning, identifying and applying for funding, and the acquisition of new practical and technical skills for working in post-COVID-19 environments.
HOW IT WORKS
Future Foundation will establish and manage a bank of experienced mentors who will be made available to those seeking help in the following areas:
Developing new approaches to working in creative and cultural industries
Enhancing practical skills and get advice on career advancement
Identifying and applying or rethinking options of financing
Acquiring of new practical and technical skills for working in post-COVID-19 environments
Using or adapting technology to market, promote, expand their product or service
Individuals wishing to have support from the Future Foundation mentoring bank will be allocated a suitable mentor.
Each mentee will be eligible to receive:
5 sessions with a mentor within a 1-year period
2 training seminars
Access to workshops/lectures
Mentoring is a powerful personal development and empowerment tool, the first call for mentees is now open. The deadline for applications is Thursday 22nd April.
For more information and to apply click HERE.