Rewriting the Narrative Funding Call
---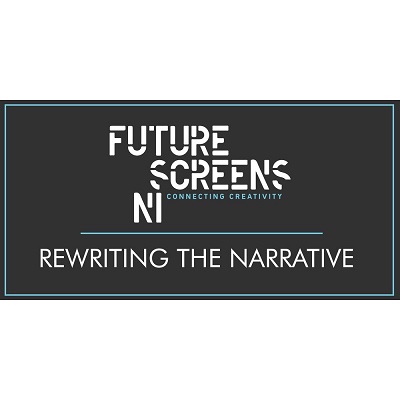 Date Posted: April 9, 2020
In response to the impact of Covid-19 on the creative industries Future Screens NI and Northern Ireland Screen are partnering to deliver the Rewriting the Narrative Funding Call.
Rewriting the Narrative is an open call to the Northern Ireland creative industries challenging them to explore where and how changes have impacted the creative industries. More importantly the call is aimed at identifying how we can learn from the current situation, both positives and negatives, and use it to strengthen the industry once normality returns. The call focuses upon 5 core themes:
Creativity – How has social distancing and social-isolation changed how we create? What are the new types of content and/or experiences being inspired by how we live our lives at this moment in time?
Community – Community has always been driven by in-person interactions but how can that be maintained when the in-person element is taken away? Even before Covid-19 members of our communities were feeling the impact of social isolation due their own personal circumstances. As a society we now understand that better than before. How can we most effectively replace that in-person interaction? How can that be used to help those who may feel social isolated in future?
Environment – With society and business evolving we are seeing a positive impact on the environment. Air pollution is reducing around the world. Where in the creative industries can this positive environmental impact be maintained within our practices?
Work/Life Balance – With more people working from home than ever before, what does this mean for the traditional workday? Do video calls allow us to be more efficient and effective with our time? How can this be used to better the creative industries, both from how ideas are developed and how production is practically implemented?
Education – The current situation has shown that there is still a place, and need, for the classroom in education but also that education can take place outside of the classroom. How has Covid-19 changed how we approach learning and teaching both for adults and younger generations?
Rewriting the Narrative will fund up to 20 projects with a £5,000 grant each to carry research and development into the 5 themes outlined above. The call is open to individuals/freelancers and companies from Northern Ireland's creative industries. The projects can be in any form; a digital platform, short film or animation, a play, a script, a report, or VR/AR experiences.
Applicants will be paired with an academic from Ulster University or Queen's University Belfast who will provide appropriate research support. This support should not be costed in the application.
Eligibility Criteria
Application submission (including project budget and schedule)
Projects should address at least one of the four challenge areas
The research and development can take place at home and without direct human contact
Individuals or companies are resident within Northern Ireland
To apply, please visit Future Screen NI's website by Friday 8th May at 5pm.