Celtic Media Festival reveals the nominees for its internationally renowned Torc Awards for Excellence
---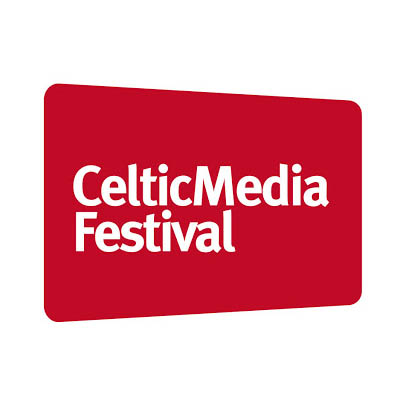 Date Posted: June 15, 2021
The Celtic Media Festival, the longest-established and most prestigious media festival in the Celtic nations, has revealed the names for its esteemed Torc Awards For Excellence. The nominee announcement was presented by Scottish actor, comedian and writer Sanjeev Kohli and Festival Director Catriona Logan.
The winners will be announced at this year's debut digital festival 7th – 9th September. The festival will be hosted on a bespoke platform and for the first time in its history it will be free of charge to all delegates.
Nominees from across the UK, Ireland and Europe will compete across 26 award categories including Current Affairs, Comedy, Radio, Arts, Factual and Sport. Celtic Media Festival are proud to announce two new awards categories this year: Feature Documentary and Live Music Programme which will showcase the rich talent on offer in those areas.
For the first time ever, nominees have been announced for the Gold Torc for Spirit of the Festival. National Screen Juries have picked their choice for the award, the winner of which embodies the spirit and ethos of the Celtic Media Festival, and the only award specifically in a Celtic language.
Festival Director Catriona Logan said: "In what has been a tough time for everyone, it's heartening to see that the spirit of creativity in the Celtic Nations and Regions has not been diminished. We are, as ever, blown away by the talent of all our entrants and wish to congratulate our nominees. The Awards in September will be one to watch!"
A list of the Northern Ireland Screen funded projects can be found below. A full list of all the nominees can be found here.
Arts
Liam O'Flynn – Píobaire
Seamus Heaney and The Music of What Happens
Feature Documentary (over 60 mins)
Lost Lives
Toraigh: Creag Bheag i Lár na Farraige
Single Drama (over 30 mins)
Ordinary Love