BBC Northern Ireland and Northern Ireland Screen offer new documentary opportunity with BBC Three
---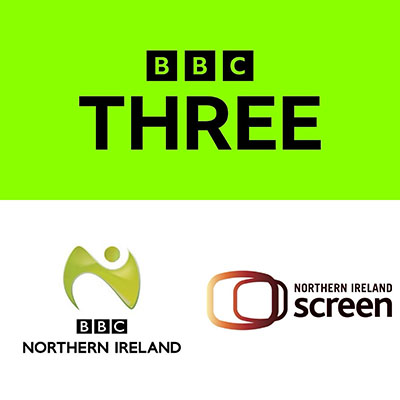 Date Posted: April 21, 2022
BBC Three has partnered with BBC Northern Ireland and Northern Ireland Screen again to launch a new creative scheme for one independent production company to produce and deliver a 3 x 30 documentary boxset for BBC Three and BBC Three Northern Ireland.
After great success with previous initiatives that delivered The Fast and the Farmer-ish and Stitch, Please! the trio have partnered again. This time, Northern Ireland-based suppliers are invited to pitch documentary series ideas that reflect the lives of 16–24-year-olds living in Northern Ireland in a way that is authentic and local, with themes that make the story relevant to young people throughout the UK.
Fiona Campbell, Controller BBC Three, says: "Our latest partnership with BBC Northern Ireland and Northern Ireland Screen reinforces the BBC's continued commitment to developing the pipeline and providing opportunity for the creative sector in the Nation. Previous collaborations have delivered brilliant results and we can't wait to see what documentary ideas are in store for us this time round."
Eddie Doyle, Head of Content Commissioning, BBC Northern Ireland said: "Our partnership with BBC Three and Northern Ireland Screen has already provided amazing opportunities for the Northern Ireland creative sector and brought some great content to audiences around the UK. This latest venture is both a fantastic chance for a local indie to gain real network experience and exposure and for more Northern Ireland stories to be seen around the UK and beyond."
Richard Williams, Chief Executive of Northern Ireland Screen said: "We're delighted to continue our partnership with BBC Northern Ireland and BBC Three and launch this latest initiative for local indies. Our creative sector is bursting with great ideas and this is a fantastic opportunity to get local stories out to a much wider audience. We look forward to seeing some exciting projects come through."
Expressions of interest will be accepted from Wednesday 21st April till Wednesday 11th May and suppliers that wish to apply will need to fulfil certain criteria based on their experience. After the closing date, the BBC Three and BBC Northern Ireland team will then select up to six companies to enter a period of paid development and project scoping. The full commissioning brief is available on the BBC commissioning website.
Successful companies will then be invited to pitch ideas in front of a team from BBC Northern Ireland and BBC Three. As a result of the pitch, one indie will be selected to produce a 3×30' documentary series to TX on both television and BBC iPlayer.