BBC NI, BBC Two and Northern Ireland Screen announce new network commissioning opportunity
---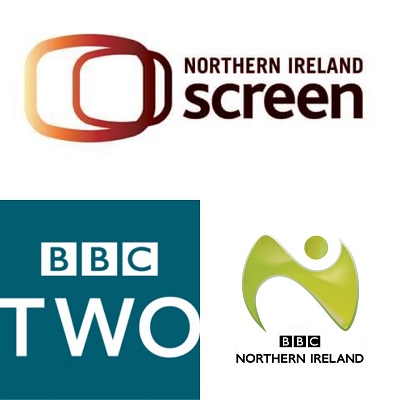 Date Posted: November 5, 2020
BBC Northern Ireland has partnered with Northern Ireland Screen and BBC Two to develop and commission a network factual series from the Northern Ireland creative sector.
The opportunity was communicated to Northern Ireland independent production companies as part of BBC Northern Ireland's latest commissioning round, which is seeking programme ideas for transmission on BBC television and BBC iPlayer in 2021 and early 2022.
It follows an announcement last month that BBC Two and BBC Nations were launching a new co-commissioning opportunity for suppliers based outside of London. The initiative offers guaranteed commissions that will increase representation on the channel from across the UK and also develop a sustainable, scalable pipeline from the nations. Over the next 12 months, BBC Two and the BBC Nations (Northern Ireland, Scotland, Wales and England) will commission four major new series that reflect the lives of people across the UK. With a commitment to co-commission at least one eight-part series from each of the nations, the initiative seeks ideas of scale with the potential to become returning series from suppliers based in their respective areas, telling stories about lives and experiences from those locations.
With support from Northern Ireland Screen, the series will be co-commissioned by BBC network Factual commissioners from Factual alongside the BBC Northern Ireland commissioning team, led by Head of Content Commissioning, Eddie Doyle. The programmes will premiere in their respective nation before having a network launch on BBC Two.
It is expected the series, which will be made up of 8-10 hour-long episodes, will be warm and observational, in a similar vein to programmes such as 'This Farming Life', 'Cornwall; This Fishing Life', 'Mountain Vets' and 'Saving Lives at Sea'. The aim of this series is to tell the stories of people in Northern Ireland, celebrating the lives of everyday heroes and featuring people firmly based in particular communities, whose jobs or activities make them a vital part of their communities and environment.
Eddie Doyle, Head of Content Commissioning, BBC Northern Ireland, said: "It's great to be working with Northern Ireland Screen on this new initiative which will not only see a Northern Ireland indie produce content to be seen across the UK on BBC Two, but will also bring Northern Ireland faces and voices to network television audiences. We've had a great response from the creative sector to our previous commissioning rounds this year and they've risen to the challenge, working within Covid-19 restrictions, to produce some fantastic content."
Richard Williams, CEO of Northern Ireland Screen said: "We are delighted to collaborate with BBC Northern Ireland and BBC Two on this new fantastic opportunity for indie companies in Northern Ireland to format a factual series. This opportunity will showcase our exceptional talent and creativity while also bringing local stories to a much wider audience across the UK. We look forward to seeing what exciting ideas come through from our local talent."
Patrick Holland, Controller BBC Two, says: "BBC Two already has great success working with Indies across the UK for series like This Farming Life, Cornwall; This Fishing Life and Saving Lives at Sea and we want more shows that celebrate the lives of everyday heroes with people firmly based in particular communities whose jobs or activities make them a vital part of their communities and environment. We are looking to build on this tone and storytelling, to find major new brands that explore the lives of other types of work and activities that are based in different parts of the UK."
In this latest commissioning round, BBC Northern Ireland also asked the creative sector for programme ideas in the True North documentary strand; for half-hour arts documentaries; for new factual entertainment/lifestyle series and in comedy development.