The Frankenstein Chronicles returns to ITV Encore
---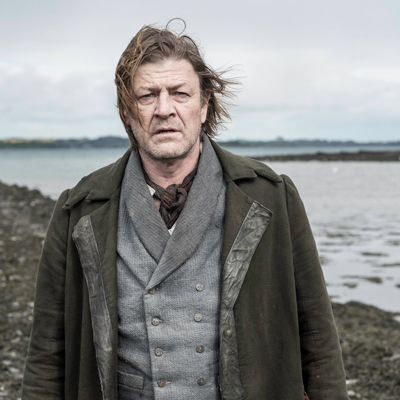 Date Posted: October 31, 2017
Series 2 of The Frankenstein Chronicles begins tomorrow, Wednesday 1st November, at 10pm on ITV Encore. Sean Bean returns as John Marlott – no longer a mere mortal, Marlott's purpose is to seek revenge on Lord Daniel Hervey for taking his life, and to redeem his soul after being wrongly convicted and hanged for murder. The six-part drama series, produced by Rainmark Films, filmed entirely on location in Northern Ireland and received funding from Northern Ireland Screen with support from Invest NI.
Three years have passed since John Marlott (Sean Bean) escaped from Daniel Hervey (Ed Stoppard). In 1830, we find him chained and manacled in a cell at Royal Bethlem Hospital, on a wing for the criminally insane.
Marlott is lost in a nether world. Denied his resurrection and reunion with his family in heaven. He is unreachable, unresponsive – a broken man.
A visit by a local Reverend stirs Marlott. There is a glint of recognition. The visit causes a violent outburst and Marlott is administered electro-shock therapy. Terrible memories resurface, Hervey, Lady Jemima, Flora, his resurrection.  Suddenly Marlott is jolted back to life, with renewed purpose to seek revenge on Daniel Hervey for his crimes, and to redeem his soul after being wrongly convicted for murder.
London during our period is the capital of the world, the forefront of modernity of new advances in science and technology – the reason why the handsome German aristocrat Frederick Dipple (Laurence Fox) is in town.
Marlott meets widowed seamstress Esther Rose (MAEVE DERMODY) who supplies him with a new set of clothes. She recognizes there is something unusual about Marlott and she is drawn to him in the same way he is to her.
When the body of a murdered Archdeacon is discovered; the first of a series of grisly clergy murders which will send a shockwave through London, Home Secretary Sir Robert Peel's (TOM WARD) new Metropolitan Police fight with the Parish Watchmen for jurisdiction.  The lines are drawn in the battle between church and state.