Five BAFTA TV nominations for Northern Ireland projects and talent
---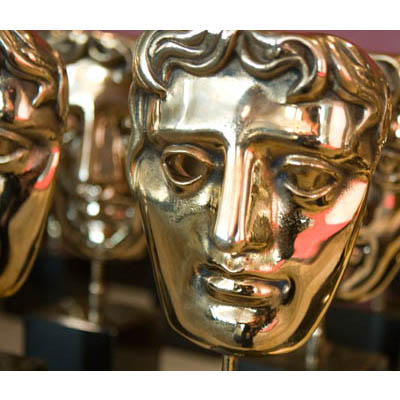 Date Posted: June 4, 2020
The British Academy of Film and Television Arts has today announced the nominations for the Virgin Media British Academy Television Awards and British Academy Television Craft Awards. Derry Girls, Line of Duty and Game of Thrones all filmed in Northern Ireland and funded by Northern Ireland Screen, are among the list of nominees. Local musician and composer David Holmes also got a nod in the Original Music category for his work on Killing Eve.
Derry Girls has been nominated in the Best Scripted Comedy category. Produced by Hat Trick Productions for Channel 4 Derry Girls is the creation of acclaimed Northern Ireland writer Lisa McGee who has mined her own experiences to create a candid, one-of-a-kind, family-centred comedy set against the backdrop of The Troubles.
Game of Thrones' Michelle Clapton is nominated in the Costume Design category and Game of Thrones will also go head-to-head with Line of Duty in the Must-See TV Moment category.
John Corbett's death in Line of Duty  – when John grabs a gun and attempts to escape the OCG's new brothel site with McQueen, it soon becomes clear Lisa has double-crossed him – Ryan is able to catch John by surprise, brutally cutting his throat. "You're a rat, John… a rat!" she spits, as he slowly bleeds to death.
Arya kills the Night King in Game of Thrones – when all appeared to be lost in the final battle between the living and the dead, Arya plunges a dagger into the Night King's chest, defeating the iconic villain and saving not only her family members Jon Snow and Bran Stark, but the entire kingdom of Westeros from a gruesome fate.
Members of the public can now vote for their favourite Must-See Moment online at virginmedia.com/bafta
Richard Williams, Chief Executive of Northern Ireland Screen, said; "We are delighted to hear about the BAFTA nominations today, it gives us a real lift in these strange times. It is great to be reminded of just how brilliant Derry Girls, Line of Duty and Game of Thrones are and how much they are loved by audiences. We offer our huge congratulations to all the nominees.
Like many industries, the screen industry has ground to an almost complete halt with the global pandemic, and that has been particularly challenging for the many freelance crew who make these amazing shows. These nominations are testament to their talent and hard work as they continually help reinforce that Northern Ireland is a world class location for film and television production."
The BAFTA awards reward the very best in television craft and television programmes broadcast in the UK in 2019. The Virgin Media British Academy Television Awards ceremony will be Friday 31 July on BBC One with the British Academy Television Craft Awards taking place online on Friday 17 July.