Fired Up Films' Lost Relics sells to Discovery US
---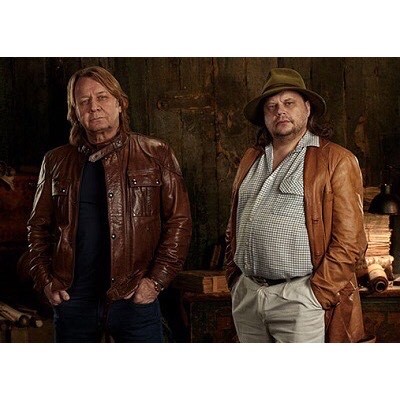 Date Posted: October 13, 2020
Discovery has acquired U.S. rights to the 5 x 60' documentary series Lost Relics of The Knights Templar from Holywood based Fired Up Films and global studio/distributor eOne.
The factual broadcaster has taken U.S. broadcast and SVOD rights to the series which launched on Sky History in April and went onto become the channel's highest rated original commission in the last 6 years.
Lost Relics of the Knights Templar follows prolific treasure hunters Hamilton White and Carl Cookson as they discover their rarest collection yet – a hoard of Knights Templar treasure. Despite 800 years of searching, and hundreds of claims coming from all corners of the globe, no major Templar artefacts have been found before. With the help of historians and experts Carl and Hamilton learn more about Templar ceremonies and history and the role those artefacts might have played.
"This is fantastic news for Fired Up Films and the team as we expand into the international market with our first production", says Executive Producer Jon-Barrie Waddell.  "The show's unique talent and blend of history, adventure and mystery has been an instant success here in the UK. Landing a major network in the US shows the quality and expertise of programming we can produce here out of Northern Ireland – and we thank Northern Ireland Screen for its continued support as we continue to grow as a new indie".
The company is currently in discussions with Sky History for a second series of 'Lost Relics'. The series is produced by Fired Up Films, Krempelwood and eOne with funding from Northern Ireland Screen.
The deal was brokered by Rosanna Canonigo, Director, U.S. Sales & Distribution, eOne.