New series of Mastermind begins tonight on BBC Two
---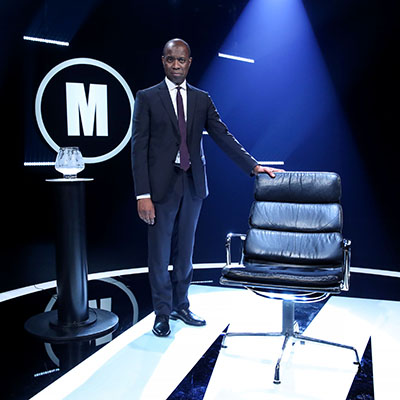 Date Posted: August 23, 2021
The new series of Mastermind, hosted by Clive Myrie, starts tonight (Monday 23rd August) at 7:30pm on BBC Two. The game show is produced by Hat Trick and Hindsight Productions with support from Northern Ireland Screen.
After almost 50 years on our screens, Mastermind is still widely considered one of the toughest TV challenges. The concept sounds simple with whoever earns the most overall points goes through to the next round.
But since its genesis was inspired by the interrogations endured as a prisoner of war by its creator Bill Wright, taking part was never going to be an easy ride.
The pitch black of the studio, the glaring spotlight, ominous leather chair and a theme tune entitled Approaching Menace tell all.
Watch the latest series on Mondays at 7:30pm on BBC Two and BBC iPlayer.