The Film Graphics Workshop – Belfast Design Mill
---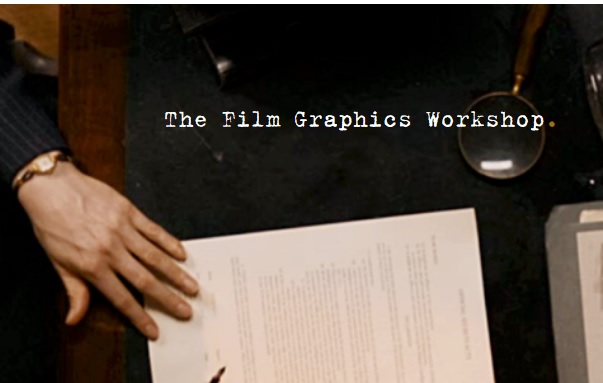 Date Posted: December 5, 2018
Wednesday 23rd & Thursday 24th January 2019, 9.30am to 4.30pm at the Belfast Design Mill Innovation Factory, Belfast
Cost – £399.
This 2-day workshop is a comprehensive look at the world of graphic design in Film and television.
This course is delivered by Graphic Artist Maria Brady (Mrs Wilson, Krypton, Lost City of Z) and will take you through the very basics of the NI film industry, followed by an in-depth look at the function of the Art Department. Over the two days we will cover the process of creating a graphic from script to screen, ideal for those with a background in graphic design, or working knowledge of an art department.
What you'll learn
The Responsibilities of the Graphic Designer
How Designing for Film differs
How to Breakdown a Script
Understanding Clearances
Creating a Clearance Report
The Importance of Research
Scheduling
The Design Process
Period vs. Contemporary Design
Aging Techniques
Graphics On Set
General attitude and qualities required
Getting into Graphics
Portfolio Chat
The Workshop Practical
Who is this for?
For those with a design background or strong interest in designing for film. For students who have completed the Intro to Art Dept course and are interested in expanding their knowledge.
Where is it?
The course is held in the Belfast Design Mill Innovation Factory, Belfast.  There is plenty of free parking and a cafe onsite (not available on weekend workshops). There are kitchen facilities and breakout spaces for the 30min lunch. Tea and coffee are provided.
Applicants may be eligible for a Skills Bursary from Northern Ireland Screen
For further information and to book a place please click here: https://www.belfastdesignmill.com/the-film-graphics-workshop