The Film Corner Reloaded
---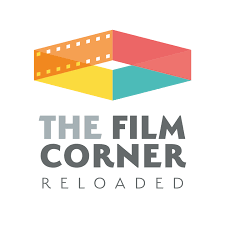 Date Posted: March 20, 2020
The Film Corner  is an interactive web platform dedicated to cinema and suitable for students of Moving Image Arts and Creative Media aged 14+.
The Nerve Centre has worked in partnership with six cinema institutions from the UK and Europe to create the platform. The platform is in the testing phase at present but is really well placed to help with distance learning and school closure, so we want to give people here the chance to use it as early as possible.
The Film Corner platform enables teachers and students to 'surf' through different studios with a range of interactive activities that promote increased understanding and technical skill in all aspects of film language and grammar.
Studio 1: dedicated to film language and aesthetics, the grammar of films and how they use their own language to build their own story. The section focuses on 3 film aesthetics – framing, editing and sound.
Studio 2: dedicated to filmmaking and creativity with a range of warm up practical activities, writing for film activity and an experimental creative space where users can create a short film of their own, using their phones if they wish.
The Film Corner is a useful tool of engagement for teachers to interact with their students during the school closures, with some content that will support pupils to continue to develop a critical understanding of film language and narrative and to experiment with film-making techniques and processes. The space for creating their own content on the site will enable students to practice their technical competence and evaluate their own practice as filmmakers.
If you wish to register to use the site as part of your online delivery, please email: [email protected]