Go back in time this Christmas with our Digital Film Archive
---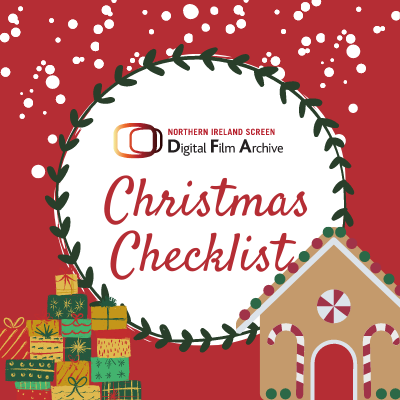 Date Posted: December 1, 2020
In the spirit of Christmas, Northern Ireland Screen has compiled a collection of festive themed footage from its Digital Film Archive and will present it in the form of a 'Christmas Checklist', for audiences to reminisce and enjoy over the festive period.
The first clip on the 'Christmas Checklist' will be released on Tuesday 1st December and can be viewed here.
The checklist contains a total of ten clips which relate to tasks that people often complete in the run up to Christmas Day:
Our Digital Film Archive is a free public access resource containing hundreds of hours of moving image titles, spanning from 1897 to the present day. The Digital Film Archive can be accessed from the comfort of your own home at www.digitalfilmarchive.net or via special terminals at DFA partner sites across Northern Ireland – including libraries, museums, arts centres and universities. A full list of DFA Partner sites can be found here.