The Dig is heading to Toronto International Film Festival!
---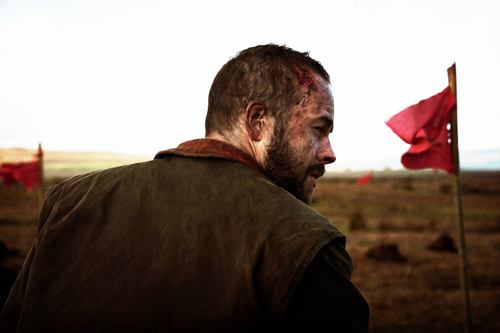 Date Posted: August 22, 2018
The Dig has been officially selected for Toronto International Film Festival. Having just won Best Irish Feature at the Galway Film Fleadh, The Dig is now venturing far to have its North American Premiere.
The Dig was produced by Brian J. Falconer from Out of Orbit and directed by Ryan and Andrew Tohill. The screenplay, written by Belfast native Stuart Drennan, was developed through Northern Ireland Screen's New Talent Focus scheme with Lottery funding from the Arts Council of Northern Ireland.
The Dig follows the story of a murderer who returns home to assist the victim's father find closure. The film stars Moe Dunford (Patrick's Day, Vikings), Emily Taaffe (Beast, Paula), Francis Magee (Jimmy's Hall, Rogue One) and Lorcan Cranitch (The Legend of Longwood, Love, Rosie).
TIFF stated, "With its handheld camerawork giving the proceedings a sense of urgency and the striking locations evoking lives tethered to the soil, The Dig draws us in with narrative momentum and a sense of place."
The Dig will be screening on the 8th, 10th and 16th of September 2018 in the Scotiabank Theatre. Read more here.
Huge congratulations to all of the cast and crew who worked on The Dig.