Cherrie Picks, Friday 14 June, Lyric Theatre
---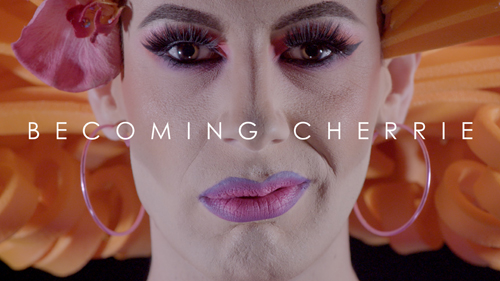 Date Posted: April 26, 2019
Short film Becoming Cherrie will screen as part of an evening of cabaret on Friday 14 June in the Naughton Studio at the Lyric Theatre in Belfast from 8pm.
The cabaret event will be hosted by local drag artist Cherrie Ontop and will feature a short Q&A session with the team behind the documentary. Becoming Cherrie was directed and produced by filmmaker Nicky Larkin with Lottery Funding support through the Arts Council of Northern Ireland via Northern Ireland Screen.
Becoming Cherrie tells the story of actor and performer Matthew Cavan, aka Cherrie Ontop, who details his life living with HIV in Northern Ireland against a backdrop of intolerance from society.
Other short filmmakers are invited to participate in a short film showcase as part of the event and participate in the Q&A panel. If you would like to screen your short film, please contact Matt Cavan here.
Tickets are priced at £15. If you would like to attend the event as a guest, please contact Matt Cavan here.