Celtic Media Festival reveals 2022 nominees for Torc Awards for Excellence
---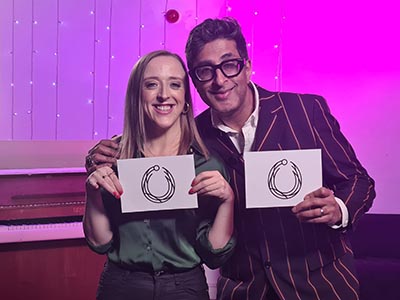 Date Posted: March 31, 2022
Celtic Media Festival; The International Summit of Sound and Screen, has unveiled the full list of nominees for this year's Torc Awards for Excellence. Northern Ireland Screen is delighted to see a range of projects and talent from Northern Ireland among the list of nominees, some of which have been supported by our Screen Fund and Irish Language Broadcast Fund respectively.
Paper Owl's Sol – Best Children's Programme
DoubleBand Films' Doineann – Best Single Drama
State of Grace Films' Different League: The Derry City Story– Best Sports Documentary
World Productions' Line of Duty – Best Drama Series
Nice One Productions' The Paddy Raff Show – Best Comedy
Hole in the Wall Gang's Edward Carson and the Fall of Oscar Wilde – Best History
Dragonfly's Patrick Kielty: One Hundred Years of Union – Best Single Documentary
A number of projects from BBC Radio Ulster have also been nominated; A perforated Ulster, Blas Ceoil and Sportsound Meets Carl Frampton.
The Celtic Media Festival, now in its 43rd year, will take place as originally planned for 2020 in the picturesque city of Quimper, the Festival's first time in Brittany since 2002.
Catriona Logan, Festival Director, said: "This year's nominee list is as strong in quality and representation as it is diverse in content, with some absolutely incredible nominees across all categories. From big budget productions, to more intimate works, the nominees for the Torc Awards for Excellence for 2022, are truly representative of the skill and ingenuity of our content creators. We're so happy to be taking the Awards to Quimper for the first time in 20 years, with a group of nominees that are as high quality as any in our history."