'A Cambodian Spring' confirmed for release in cinemas across Ireland from 4th May
---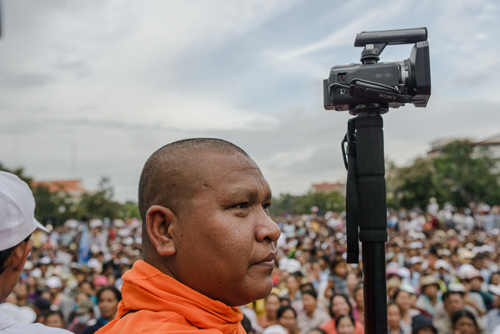 Date Posted: April 27, 2018
Little Ease Films and Zanzibar Films are thrilled to announce that Eclipse Pictures will release their Award-winning documentary 'A Cambodian Spring' into Irish cinemas from Friday 4 May.  Winner of the Special Jury Prize at the 2017 Hot Docs International Documentary Festival and winner of Best Documentary at the Brooklyn Film Festival, the critically-acclaimed film has gone on to win a slew of other awards and feature in many other film festivals around the world.
The documentary received lottery funding from the Arts Council of Northern Ireland through Northern Ireland Screen.
A Cambodian Spring is an intimate and unique portrait of three people caught up in the chaotic and often violent development that is shaping modern-day Cambodia.  Shot over 6 years, the film charts the growing wave of land-rights protests that led to the 'Cambodian Spring' and the tragic events that followed.  This film is about the complexities – both political and personal, of fighting for what you believe in.
Director Chris Kelly said: "After more than nine years in the making, I am thrilled that A Cambodian Spring will have its Irish theatrical release on the 4th of May.  The film has been a huge labour of love for me, and I hope that the passion and care that went into making it comes through to the Irish audience and creates a memorable experience.
A Cambodian Spring is for me a deeply personal film.  It is an exploration of what motivates us, what gives our lives meaning, and what happens when our personal desires colour and shape our actions.  It is an unapologetically subjective portrait of my time in Cambodia, of the people who shared their lives with me and of the shifting landscapes, both physical and emotional, that I found there.  There is a powerful original score by acclaimed electronic musician James Holden, whose soundtrack perfectly complements the decaying landscapes of the film."
Q&A sessions featuring the director of A Cambodian Spring, Chris Kelly, will take place in Brunswick Moviebowl on Thursday 3 May at 7pm and the QFT on Friday 4 May at 6pm.
For more information on the film please visit: http://acambodianspring.com/