Belfast Filmmaker selected at 7th Aesthetica Short Film Festival
---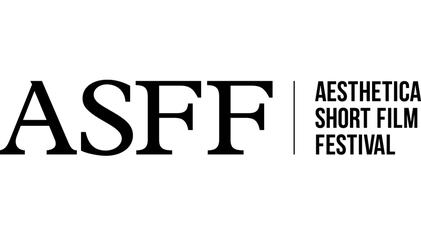 Date Posted: September 29, 2017
Local Filmmakers Causeway Pictures have been selected out of thousands of entries to screen Safe Haven at this year's Aesthetica Short Film Festival (ASFF), a major UK and BAFTA- recognised film festival now in its seventh year. Safe Haven as made with funding from Northern Ireland Screen as part of the BFI NET.WORK.
The film's Director Martin Stalker will be representing Belfast at this year's prestigious event, with thousands of visitors expected to journey from all over the world to celebrate independent filmmaking at its finest.
Synopsis: When a volcanic ash cloud engulfs Belfast City 12 year old Zoran finds himself trapped at home with his elderly neighbor. But this ash cloud is like no other – it carries a virulent contagion that transforms those exposed into feral, black-oozing monstrosities
With the outside world fast descending into chaos and his neighbor beginning to succumb to the virus, Zoran will soon discover that when the ash descends there are no safe havens.
Regarded as a creative hub for the avant-garde, ASFF is a hotbed for talent discovery and a key annual event for emerging filmmakers to meet alongside eminent personalities from the world of film. Aiming to connect emerging and established filmmakers, the festival attracts those passionate about creating original and compelling short films.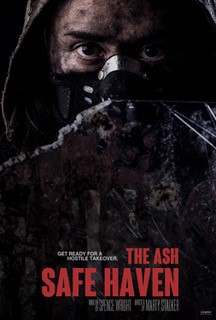 Martin Stalker will have the chance to meet and network with those shaping the industry today, gain expert advice from key representatives at specialist masterclass events and build relationships with international practitioners working in a range of genres.
Chosen for the Official Selection, Martin Stalker's film is in competition to receive several awards, each recognising outstanding talent in filmmaking practice. These include Best in Category, Festival Winner, People's Choice Award, amongst other prestigious awards chosen by a jury of industry experts and presented at the infamous Closing Night Awards Ceremony.
Previous ASFF alumni have gone on to exchange ideas and collaborate with some of the world's most acclaimed talents, achieving further award success with wins at the Academy Awards, BAFTA and Sundance Film Festival.
Audiences can support Safe Haven and experience independent storytelling in the historic city of York at this leading cultural event for film and digital culture, taking place between 8-12 November.
Screening Passes and Event Tickets for this year's festival can be purchased online here.