Belfast Film Festival's summer screenings in coastal locations
---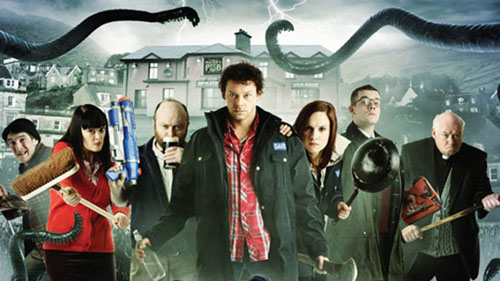 Date Posted: August 30, 2017
Belfast Film Festival has programmed three cinematic events in spectacular settings as part of BFI Britain on Film: Coast and Sea in partnership with Northern Ireland Screen's Digital Film Archive and the BFI Film Audience Network (FAN).
A screening of Grabbers, the 2012 horror thriller, is set to take place in the outdoor beer garden at Daft Eddy's Bar & Restaurant on Friday 15th September. The film follows the residents of an island off the coast of Ireland who learn that the only way to survive an invasion of blood-sucking aliens is to stay inebriated.
Drumalis House convent in Larne is the atmospheric setting for I Know Where I'm Going on Sunday 10th September. Part of the run of consecutive classics that Powell & Pressburger made in the 1940s, the film is the story Joan Webster, a headstrong English woman who embarks on a journey north to meet her wealthy new fiancé, only to become stranded on the Isle of Mull during a tempest.
And finally, Belfast Film Festival brings the Mel Brooks comedy classic, Young Frankenstein, to the haunting surrounds of the derelict Downhill Demesne on Saturday 23rd September. The remains of Downhill House provide the perfect backdrop for this affectionate parody of the horror film genre set in a Transylvanian castle.
Tickets are available online at www.belfastfilmfestival.org or from Visit Belfast on (028) 9024 6609.