Alison Millar's LYRA wins Tim Hetherington Award at Sheffield DocFest
---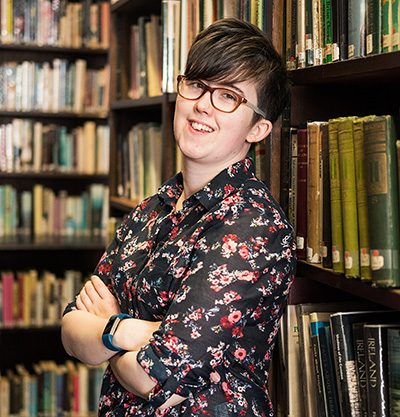 Date Posted: June 29, 2022
Sheffield DocFest announced this year's winners presented during an awards ceremony at Sheffield City Hall's Memorial Hall last evening, the Festival's closing night.
The Tim Hetherington Award was presented to Lyra by Alison Millar. The award recognises a film and filmmaker that best reflects the legacy of photojournalist and filmmaker Tim Hetherington and is supported by Dogwoof.
The jury, Elena Cosentino, Akuol de Mabior and Philippe Sands QC said "For its celebration of a short but hugely inspiring life and career, devoted to fearless and independent journalism, LGBTQIA+ equality and the rights and dignity of the disadvantaged, for the loving and painstaking craft of a film that celebrates a level of courage and selflessness in journalism which evokes that of Tim Hetherington, the jury is unanimous in offering the award to LYRA."
Lyra is an emotive, intimate portrait of the life and death of journalist Lyra Mckee, produced by Erica Starling Productions for Channel 4 in association with TG4, HiddenLight Productions and Northern Ireland Screen. The director is Alison Millar. Film Editor Chloe Lambourne, Co-produced by Jackie Doyle and music by David Holmes. The Executive Producers for Erica Starling are Edward Watts, Greg Darby and Andrew Eaton. For HiddenLight – Hillary Clinton, Chelsea Clinton and Siobhan Sinnerton (also formerly Channel 4 Commissioning Editor). The Executive Producer for TG4 is Proinsias Ní Ghrainne. It was commissioned for Channel 4 by Louisa Compton, Head of News and Current Affairs and Specialist Factual and Sport.  Louisa Compton is also Executive Producer.