Afro-Mic Productions nominated for Best Small Indie at Edinburgh TV Awards
---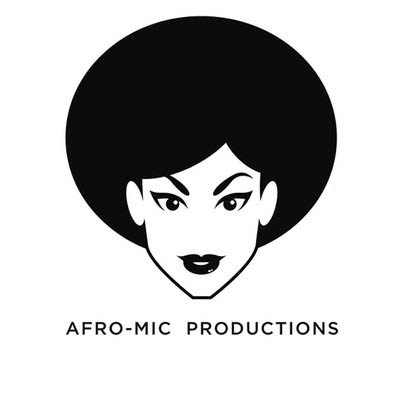 Date Posted: June 17, 2022
Edinburgh TV Festival has announced the nominees for its 2022 TV Awards. Belfast-based production company Afro-Mic Productions has been nominated for Small Indie of the Year. Winners will be announced at the Festival in Edinburgh at a glittering Awards Ceremony, on Thursday 25th August, hosted by writer and comedian Sophie Duker. The event is a wonderful celebration of all the best TV in the UK and around the world.
Founded by Emma-Rosa Dias in 2014 Afro-Mic began by producing short-form digital content for the likes of Channel 4, Real Stories, YouTube, RTE and BBC. The switch to terrestrial TV was made in 2017 with observational documentary series The Search for BBC Northern Ireland, of which there has been three series. Afro-Mic has since produced programming for regional, national and international broadcasters.
In 2020, Afro-Mic secured its first series commission from Channel 5 for Adrian Dunbar's Coastal Ireland in which Adrian takes a tour around the incredible coast of Ireland, along the way exploring the breath-taking scenery, people and food that the Island of Ireland has to offer.
Filming has just wrapped on Afro-Mic's B&B By The Sea. Set in an authentic guesthouse on the Antrim coast of Northern Ireland run by a cast of exciting new talent alongside Great British Menu's chef Alex Greene the 15-part series made with support from Northern Ireland Screen will be available on BBC One Northern Ireland, BBC Two and on BBC iPlayer. Each episode will see a different celebrity guest, all with strong connections to the coast, stay at the B&B, each taking a personal journey of discovery and reflection as they make the most of the region's produce and the restorative location. Celebrities booked into the B&B include Richard Blackwood, Linford Christie, Fred Sirieix and Deborah Meaden.
BBC Three and BBC Northern Ireland recently co-commissioned a glamorous new series from Afro-Mic, Made Up In Belfast, it follows the lives of the charismatic young team behind a local cosmetics brand. This 10 part series goes behind the glitz and glamour of the cosmetics industry, to focus on the employees of a Belfast-based company who are chasing their dreams and building their lives – one makeup palette at a time.