Abacus acquires worldwide distribution rights for Fine Point's The Dakota Entrapment Tapes
---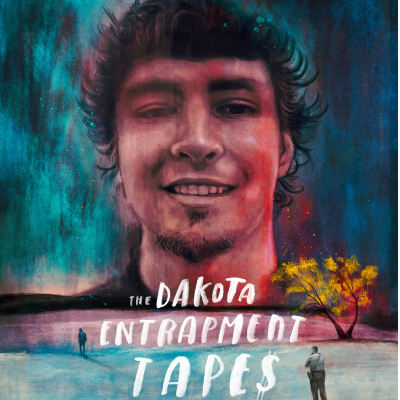 Date Posted: May 29, 2020
Recently launched distributor Abacus Media Rights (AMR), a member of the Amcomri Media Group, has acquired international distribution rights for The Dakota Entrapment Tapes, a Fine Point Films production, which has its world premiere at Hot Docs Festival 2020, available to stream online from 28th May until June 24th.
The Dakota Entrapment Tapes (1 x 90') is written, directed and produced by award-winning director/producer Trevor Birney (The Go-Go's, No Stone Unturned, Mea Maxima Culpa: Silence in the House of God, Thatcher and the IRA) and founder of Fine Point Films.  Produced in Northern Ireland, with the support of Northern Ireland Screen,  the film is co-produced by Mairéad Kelly and executive produced by Brendan Byrne (66 Days and One Million American Dreams) and Michael Fanning (Rocky Ros Muc).
A 20-year-old North Dakota college student Andrew Sadek mysteriously disappears in May 2014 and is found dead almost two months later. What Andrew's friends and family didn't know was that in the months before his death, he had been coerced into becoming an informant for an aggressive police task force that had been secretly operating for years. As details of Andrew's double life are revealed, the cover of the shadowy program is blown, laying bare the collusion and abuse of power by local law enforcement at all levels. Following the Sadek family's fight for the truth about how their son died, the film skilfully uncovers the forces at play in his death and, with the use of never seen before recordings, reveals why law enforcement secretly waged a war on students, on a college campus that didn't have a drug problem.
Jonathan Ford, Managing Director, AMR, comments, "We are thrilled to add  The Dakota Entrapment Tapes to the Abacus programming line-up  It's a captivating film  from the award-winning team at Fine Point Films, which we are confident will  have wide international appeal following its world premiere at Hot Docs."
Trevor Birney, Director, Fine Point Films, says "Andrew was a talented and proud son of North Dakota with his life ahead of him until he was targeted by law enforcement officers running a secret program that would ultimately cost him his life. We're very humbled that John and Tammy Sadek entrusted us with Andrew's story.