A Quare Tongue to air on BBC Two NI
---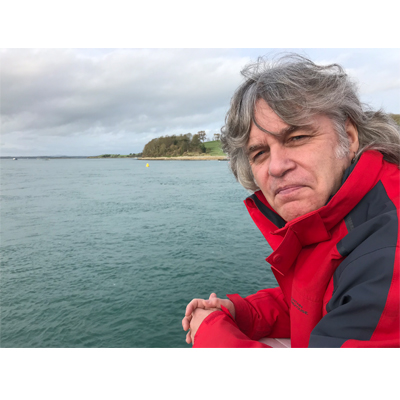 Date Posted: October 10, 2019
From a Bafta to an MBE, the work of County Down-born poet, playwright and documentary film-maker Damian Gorman has garnered many awards over the past 25 years.
He describes himself as someone who feels 'at home in language'. He says words have always given him solace and delight.
Having previously learned the Irish Language, his genuine curiosity about Ulster-Scots was the inspiration for this new film.
With assistance from Northern Ireland Screen's Ulster-Scots Broadcast Fund, A Quare Tongue takes Damian on a journey back to the Ards peninsula, to Greyabbey where he lived in the 1980s. He reconnects with Hugh Robinson, who helped him start a writers' group there and spends time with native speakers and scholars as he tries to understand why, for so many people, Ulster-Scots and its literary heritage is still important and relevant today. He also meets up with Carole Gilmore and Elaine McFeeters from Portavogie.
In A Quare Tongue, Damian remembers 'a clatter of words' growing up in Newcastle, County Down, words he now knows to be from the Ulster-Scots tradition. Words like 'thran', which he calls "a thistle of a word, with character and personality" and claims as one of his favourite words, in any language.
Damian says: "For me – just for me – writing on its own isn't enough." For many years, he has worked as an encourager of writing in other people and communities. He says:  "It's important to speak, especially when your voice is vulnerable' he says."That's the time to say your piece."
Directed by Brendan Hughes, 'A Quare Tongue' is produced by Tern Television for BBC Northern Ireland.
A Quare Tongue will air on BBC Two NI, Sunday 13th October at 10pm.